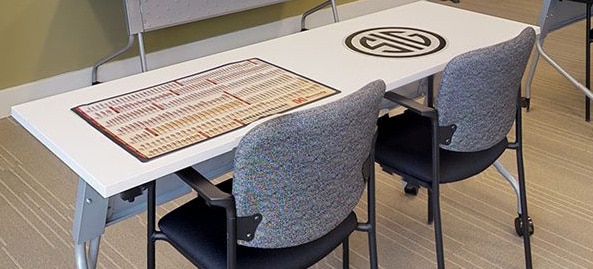 Premium Shooting Center
Classes we offer
Keystone Shooting Center is a world-class shooting range outside of Pittsburgh. Along with walk-in access to our gun range, we offer private training courses and an assortment of gun classes in Pennsylvania.
Why Enroll in Our Gun Classes?
The Keystone Shooting Center offers high-quality firearms training in Pennsylvania, providing classes for shooters of all ages and skill levels. These classes take place within our state-of-the-art shooting range, where we have 24 climate-controlled lanes and innovative simulators to hone your skills.
While we accept walk-ins, our classes offer direct instruction with seasoned professionals. These teachers create comfortable environments to improve your skills and increase your firearm knowledge. We also have retired law enforcement professionals ready to assist with LEOSA certification training.
Book Your Spot in Our Gun Training Courses
Whether you're an advanced shooter or just starting out, we have the best gun classes you'll find in Pennsylvania. Click on Classes & Training below to explore and book your reservation, or give us a call at 412-357-8000 with any questions.
CLICK ON CLASSES BELOW TO EXPLORE AND BOOK!
Events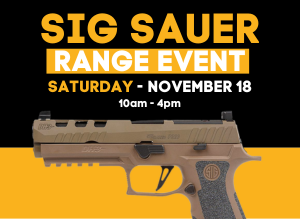 Sig Sauer Event
Sig Sauer is coming to Keystone Shooting Center. Join us the week before Black Friday for the Sig Sauer Range Event. Test out over 30 of Sig Sauer's products on our range. One lucky winner who takes part in the Sig Sauer Event or Black Friday, will win a Sig Sauer P320-XFIVE DH3.
View class Info
$500
(Registration Fee)
$159.99/MO
Free Rangetime
No Contract Required
Online range reservation*
Access to tactical bays with AWD target retrievers
$39.99
(Registration Fee)
$39.99/MO

Free Rangetime
No Contract Required
Online range reservation*
Free to Signup
(Registration Fee)
$7,500/Year
Free Rangetime
No Contract Required
Online range reservation*
Free gun rentals (including premium)**
So glad we decided to spend the day going to Keystone Shooting Center recently! It was by far the best indoor shooting range I've ever been to and right in Pittsburgh. It made our trip to Pittsburgh worthwhile! They also had a great selection of gear at their gun shop. Thanks again!
Sydney
view more testimonials
stay on
target
Stay up to date with everything Keystone Shooting Center has going on right in your inbox.