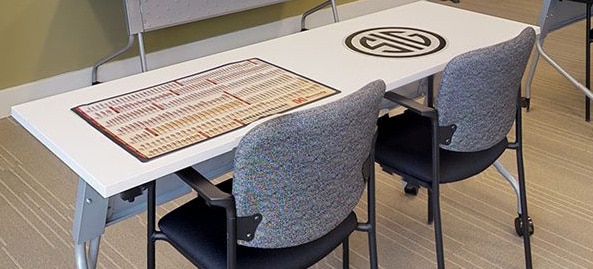 Premium Shooting Center
Classes we offer
Keystone Shooting Center is a world-class shooting range outside of Pittsburgh. Along with walk-in access to our gun range, we offer private training courses and an assortment of gun classes in Pennsylvania.
Why Enroll in Our Gun Classes?
The Keystone Shooting Center offers high-quality firearms training in Pennsylvania, providing classes for shooters of all ages and skill levels. These classes take place within our state-of-the-art shooting range, where we have 24 climate-controlled lanes and innovative simulators to hone your skills.
While we accept walk-ins, our classes offer direct instruction with seasoned professionals. These teachers create comfortable environments to improve your skills and increase your firearm knowledge. We also have retired law enforcement professionals ready to assist with LEOSA certification training.
Book Your Spot in Our Gun Training Courses
Whether you're an advanced shooter or just starting out, we have the best gun classes you'll find in Pennsylvania. Click on Classes & Training below to explore and book your reservation, or give us a call at 412-357-8000 with any questions.
CLICK ON CLASSES BELOW TO EXPLORE AND BOOK!
Events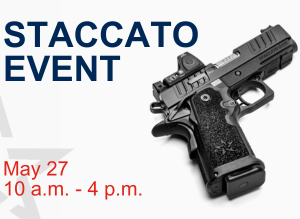 Staccato Event
Experience Staccato. Come see the inventors of the 2011 on Saturday May 27th at Keystone Shooting Center. Learn about Staccatos lineup of incredible 2011 firearms as well as test them out yourself. The Staccato 2011 is in a class of its own, come join the Staccato Family at this event.
View class Info
No Contract Required
Online range reservation*
Private card key access to the membership lounge
Access to tactical bays with AWD target retrievers

No Contract Required
Online range reservation*
35% Off Gun Rental**
Free to Signup
$7,500/Year
No Contract Required
Online range reservation*
Free gun rentals (including premium)**
Access to tactical bays with AWD target retrievers
Nicest range I have ever been to! Great customer service and attentive to details. The place itself is amazing to just visit and the training classes are top of the line with incredibly patient and knowledgeable instructors. Love going to this place!
Donna H.
view more testimonials
stay on
target
Stay up to date with everything Keystone Shooting Center has going on right in your inbox.