Keystone Shooting Center
BEST GUN SHOPS NEAR PITTSBURGH
Are you looking for a new gun to add to your collection or the perfect first firearm to take to the shooting range? Keystone Shooting Center offers a wide range of pistols, rifles and accessories to shooting sports enthusiasts throughout the Pittsburgh area. Along with our premier firearm selection, we also provide expert assistance as you choose the best guns and other products for your needs.
Contact Us Online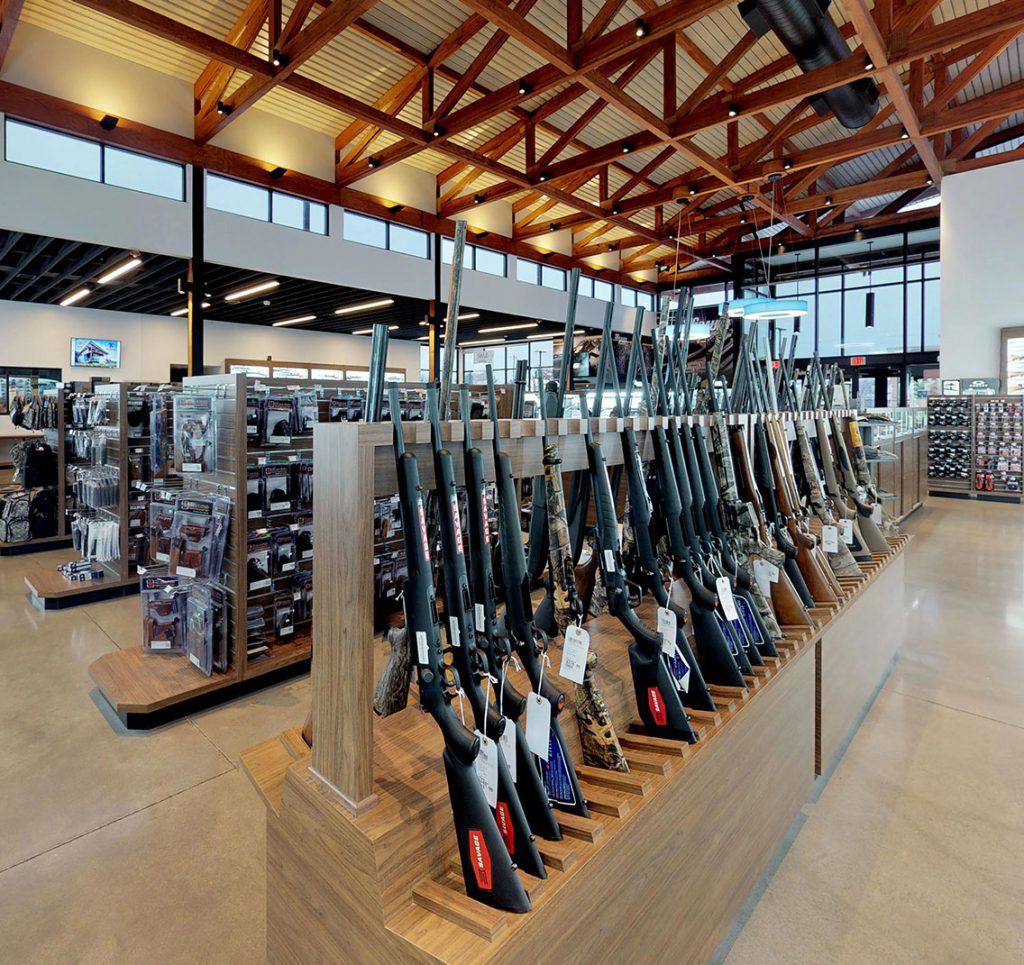 New Firearms For Sale
Find a wide assortment of new guns for sale at Keystone Shooting Center – the Pittsburgh area's largest firearms superstore. We understand that a variety of options is essential when making your selection, which is why we offer more than 500 new guns with a range of calibers, types, configurations and actions. You can also choose from a collection of clean and affordable pre-owned firearms.
Among our extensive inventory, you'll find some of today's top gun manufacturers, such as:
Benelli
Beretta
Colt
CZ
FN
Glock
H&K
Kimber
Sig Sauer
Smith & Wesson
Our experts are here to guide you toward finding the perfect gun and answer any questions about your new firearm.
Optics
Along with our firearm selection, our store carries various binoculars, flashlights, scopes and sights to enhance your aim. Our scopes and optics can help you locate and hit targets like never before – even from far distances or in inclement weather conditions.
We carry the best manufacturers in the industry to include:
Leupold
Sig Sauer
Trijicon
Vortex
Apparel
Dress for your day at the shooting range in style, or find the perfect fit among our gloves and vests for your next hunting trip. At Keystone Shooting Center, you'll find hats, gloves, tee shirts, vests and other apparel for both men and women in a variety of sizes and styles. Enjoy brands such as Eddie Bauer, North Face, UnderTech UnderCover, and many more!
Other Products
Whatever you might need to improve your enjoyment of your new gun, you'll find it at Keystone Shooting Center. Our additional accessories include carrier bags and backpacks, accessories such as shooting rests and bipods, holsters and gun cases, gun cleaning kits, targets, safes and more.
View Keystone Shooting Center's Full Range Of New Guns For Sale
For the best selection of firearms in the Pittsburgh area, look no further than Keystone Shooting Center. Our world-class firearms superstore houses more than 500 different new guns for sale, as well as used firearms that meet the needs of nearly any budget. You can choose from your favorite top brands with exactly the type, caliber, configuration and action you prefer.
Under the same roof as our gun superstore, you'll find Pittsburgh's premier shooting destination. Try out your new gun for the first time in one of our 24 climate-controlled, 25-yard lanes and enjoy a unique experience unlike any other.
With an unparalleled selection of guns for sale and a safe, friendly environment, we've quickly become one of the top gun shops and shooting destinations in the country. Contact us online or at (412) 357-8000 for more information about our gun shop, or stop by our store in person to find your next favorite firearm today.
Great place to shoot your own gun or try a new one from their selection of rentable firearms(including fully automatic weapons). They have a very nice range and a couple rentable party rooms. Huge selection of pistols, rifles, knives and attachments and accessories for all. I will definately be returning with my friends. This was one of the first ranges in the area I chose to go to and I seems like this may be the only one I will be going to in the future. It doesn't get much better than this.
Austin P.
view more testimonials
stay on
target
Stay up to date with everything Keystone Shooting Center has going on right in your inbox.