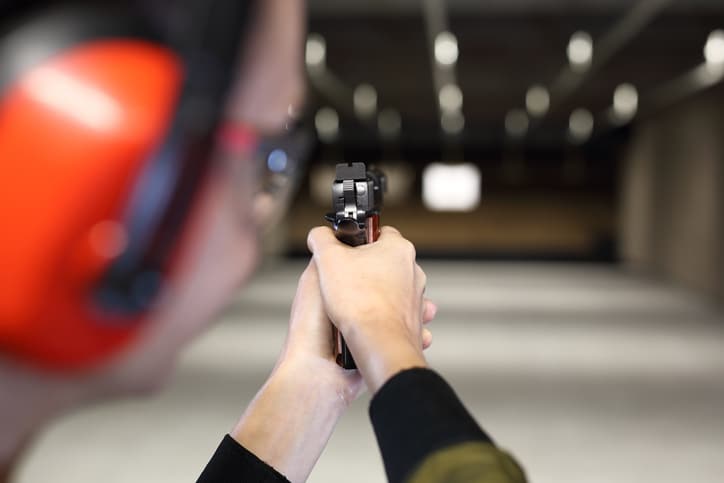 Premium Shooting Center
Classes & Private Training
Keystone Shooting Center is a world-class shooting range outside of Pittsburgh. Along with the private training courses and classes available at our range, we also offer full walk-in access to anyone looking for an unforgettable experience.
Over the past 6 years, Keystone Shooting Center's instructors have safely and successfully trained over 12,000 students. Our instructors can train students of all levels of experience. Whether you are new or knowledgeable, Keystone Shooting Center can provide you with the knowledge and safety you need.
CLICK ON CLASSES & TRAININGS BELOW TO EXPLORE AND BOOK Or Call us at 412-357-8000 !
Events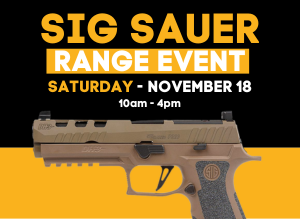 Sig Sauer Event
Sig Sauer is coming to Keystone Shooting Center. Join us the week before Black Friday for the Sig Sauer Range Event. Test out over 30 of Sig Sauer's products on our range. One lucky winner who takes part in the Sig Sauer Event or Black Friday, will win a Sig Sauer P320-XFIVE DH3.
View class Info
$500
(Registration Fee)
$159.99/MO
Free Rangetime
No Contract Required
Online range reservation*
Access to tactical bays with AWD target retrievers
$39.99
(Registration Fee)
$39.99/MO

Free Rangetime
No Contract Required
Online range reservation*
Free to Signup
(Registration Fee)
$7,500/Year
Free Rangetime
No Contract Required
Online range reservation*
Free gun rentals (including premium)**
Very modern and welcoming gun shop, I came here originally for gunsmith services which were top notch and very reasonably priced, I highly recommend this place for first time gun owners as it has everything you need from firearms for any budget, classes to help with responsible ownership and an indoor range to learn the basics and more, staff is extremely friendly helpful and knowledgeable and the store is spotless top to bottom I hope this place grows and expands as it makes a great impression on the second amendment, I'm glad this place is 40 minutes away because I feel like a kid in a candy store and would be broke in no time
Thomas S
view more testimonials
stay on
target
Stay up to date with everything Keystone Shooting Center has going on right in your inbox.