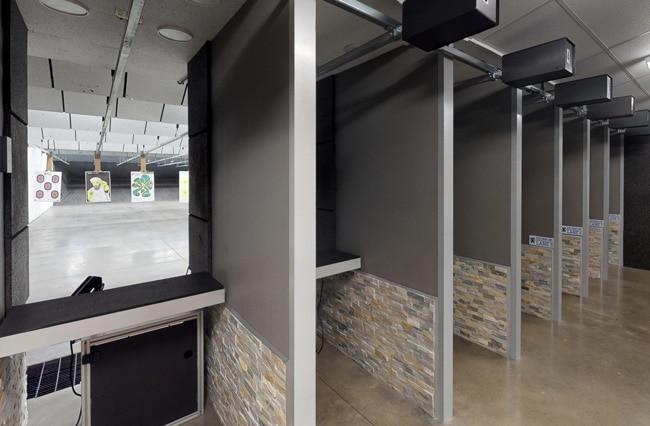 SHOOTING RANGE NEAR PITTSBURGH WITH
GUN RENTALS
At Keystone Shooting Center in Pittsburgh, we offer a vast selection of gun rentals for both the gun enthusiast and first-time shooter to enjoy. You'll find a large selection to meet your needs among our standard gun rentals. Call us at 412-357-8000 If you have any questions!
Reserve Range Time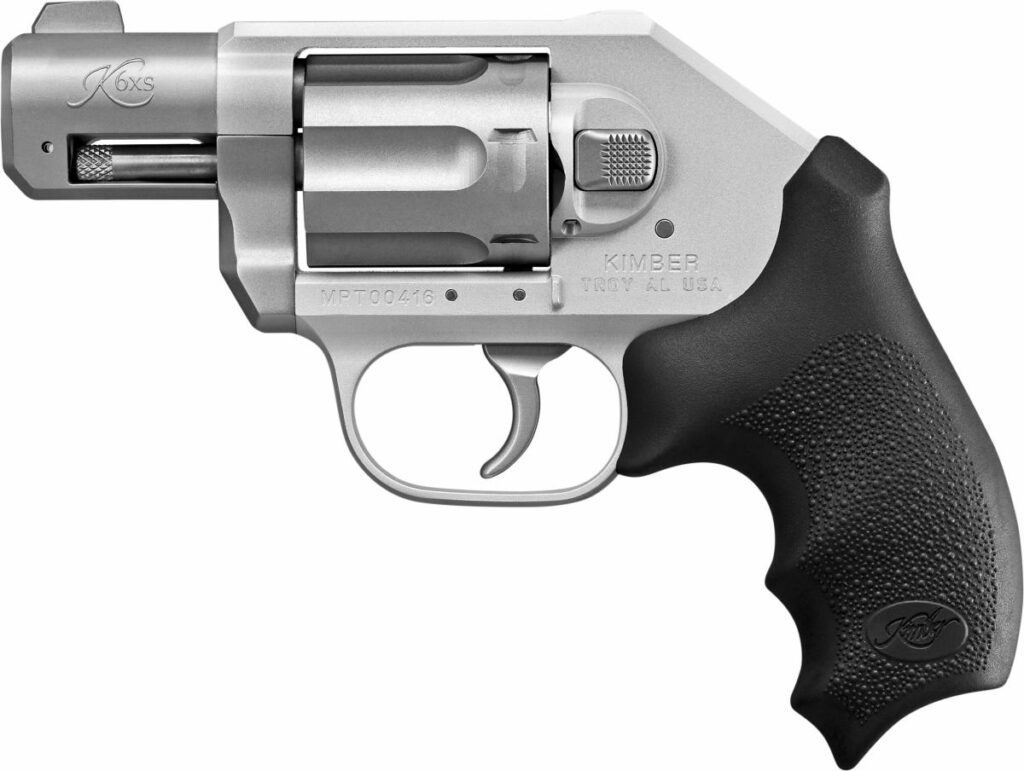 Kimber K6XS
Rental Price: $15.00
Description:
Kimber K6XS Carry 38 Spl Stainless Steel 2″ Barrel 6-Shot 3400034
The K6xs is compact, lightweight, and offers all of the same features as its larger framed counterparts in the K6 line. Chambered in .38 Special and rated for +P cartridges, this extra small revolver is built specifically for everyday concealed carry. It lacks an external hammer and features a smooth overall profile to eliminate the risk of snagging on loose clothing or equipment while being drawn. The K6xs's concealed carry ability is further enhanced thanks to its lightweight construction. The frame is made from T6 aluminum and the 2-inch barrel features a through hole to shave off a little extra mass, making the K6xs weigh just under a pound fully loaded. Like all of the revolvers in the K6 line, the K6xs delivers maximum performance, accuracy, and reliability. All stainless steel parts feature glass bead finish to ensure a lifetime of reliable service, and the no-stack trigger is remarkably smooth with a 9.5-11.5 lb pull. Unlike compact revolvers of a similar class, the K6xs features a true rear sight instead of a trench sight for a proper sight picture, and a six round cylinder gives the user an extra round of capacity. In addition, the K6xs features Hogue rubber Cobblestone grips with finger grooves and a pinky extension to provide full hand placement.
Features of the K6xs:
Lightweight design – under 1LB fully loaded
T6 aluminum frame
Glass bead finish on stainless steel parts
Enhanced sights
Smooth, snag free design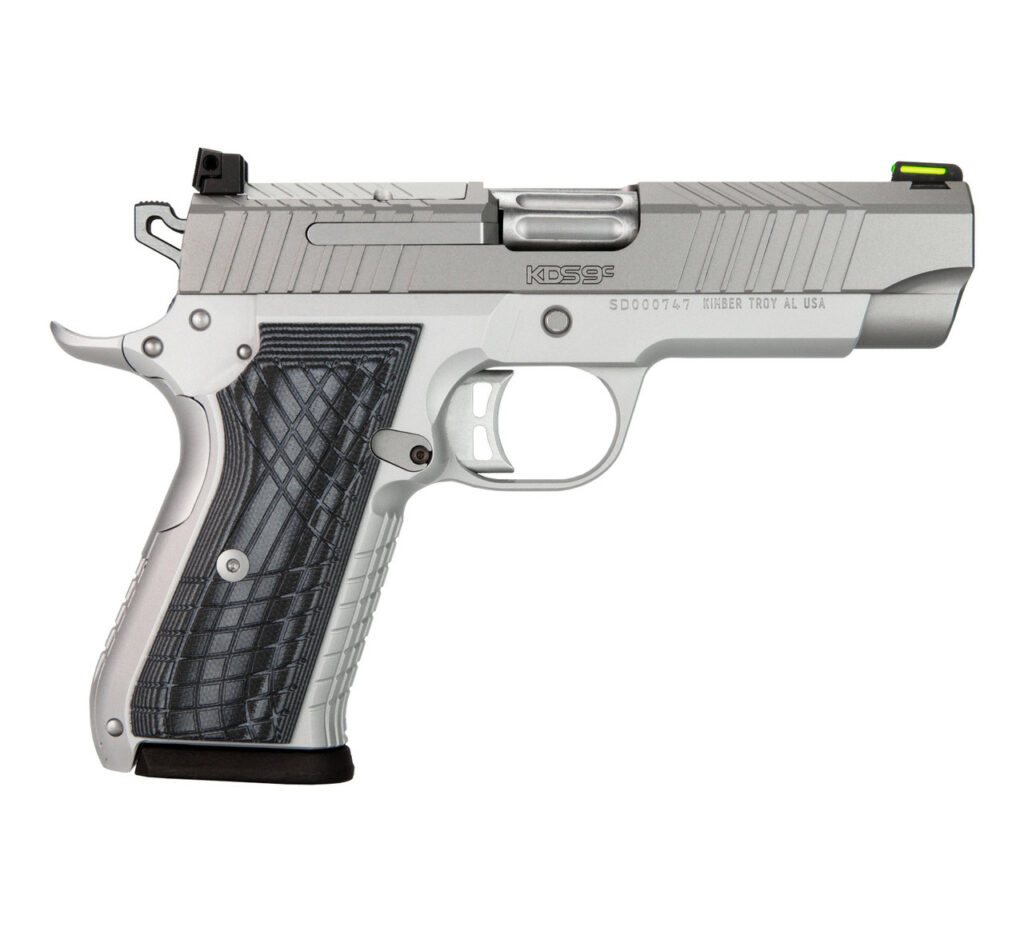 Kimber KDS9C
Rental Price: $15.00
The NEW KDS9c from Kimber is a testament to over 4 decades of the highest level of firearms manufacturing. The KDS9c was built from the ground up as a personal protection masterpiece. The barrel is fully fluted, crowned, and ramped. Our proprietary bore sizing process delivers match grade accuracy with every shot. Our engineers specified 7075 aerospace-grade aluminum to develop the frame featuring a fully integrated cross-hatch textured design for the front and the back strap that flows with the grip to deliver superior grip ergonomics. The magazine release is reversible for left and right-handed shooters. A crisp 3.5-4.5lb trigger pull comes standard as well as two 15-round magazines which anchor the KDS9c as the premier personal protection platform that enhances your ability to defend yourself no matter the situation.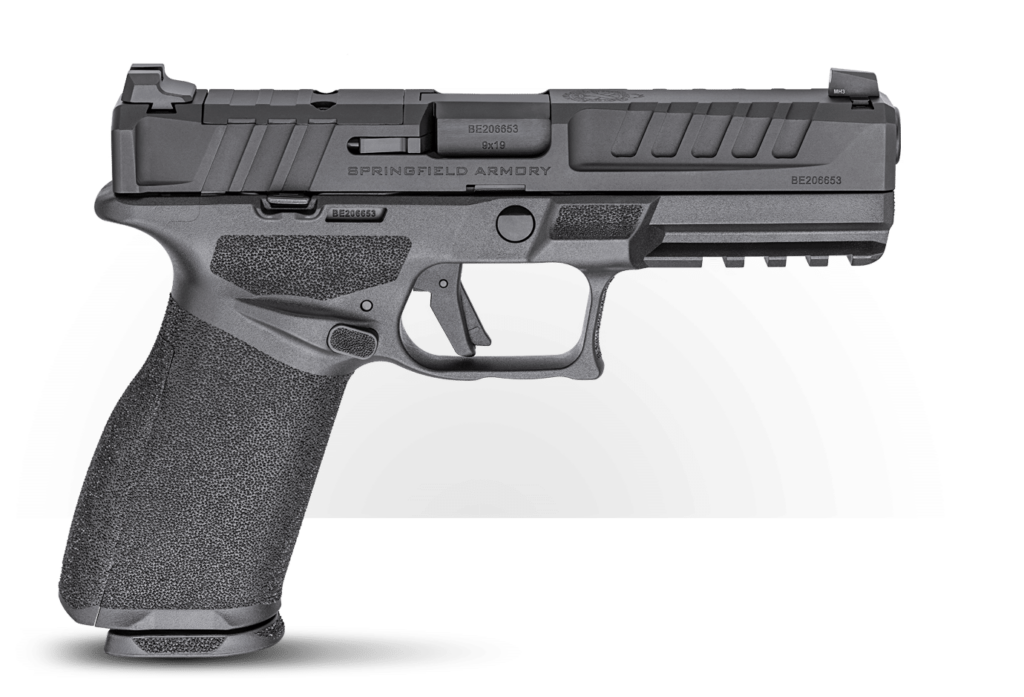 Springfield Echelon
Rental Price: $15.00
The Echelon from Springfield Armory sets a new standard for modern, striker-fired duty pistols. With a host of patent-pending features, this modular and highly adaptable handgun is designed around a robust stainless steel chassis and revolutionary optics mounting system. Thoroughly tested for ease of manipulation, the Echelon's slide features four distinct engagement surfaces. A trench cut forward of the action gives shooters a natural index location for press checks and charging the firearm. The back of the slide is flared for positive purchase while deep forward and rear serrations are carried through the corners for a firm grip from any angle.
Barrel: 4.5in, Hammer Forged Steel, Melonite Finish, 1:10 Twist
Slide: Billet Machined, Melonite Finish
Optic Ready: The Variable Interface System (VIS) allows users to mount over 30 optics directly to the slide without the use of adapter plates.
Accessory Rail
Ships with three backstraps – each with an integrated armorers tool.
Front Serration
At the heart of the Echelon lies the all-new Central Operating Group (COG). Employing cutting edge manufacturing techniques, the COG is entirely self-contained and serialized allowing it to be easily moved between grip modules in seconds.
Recoil System: Captive
Weight: With Flush Mag 23.9oz, With Extended Mag 24.3oz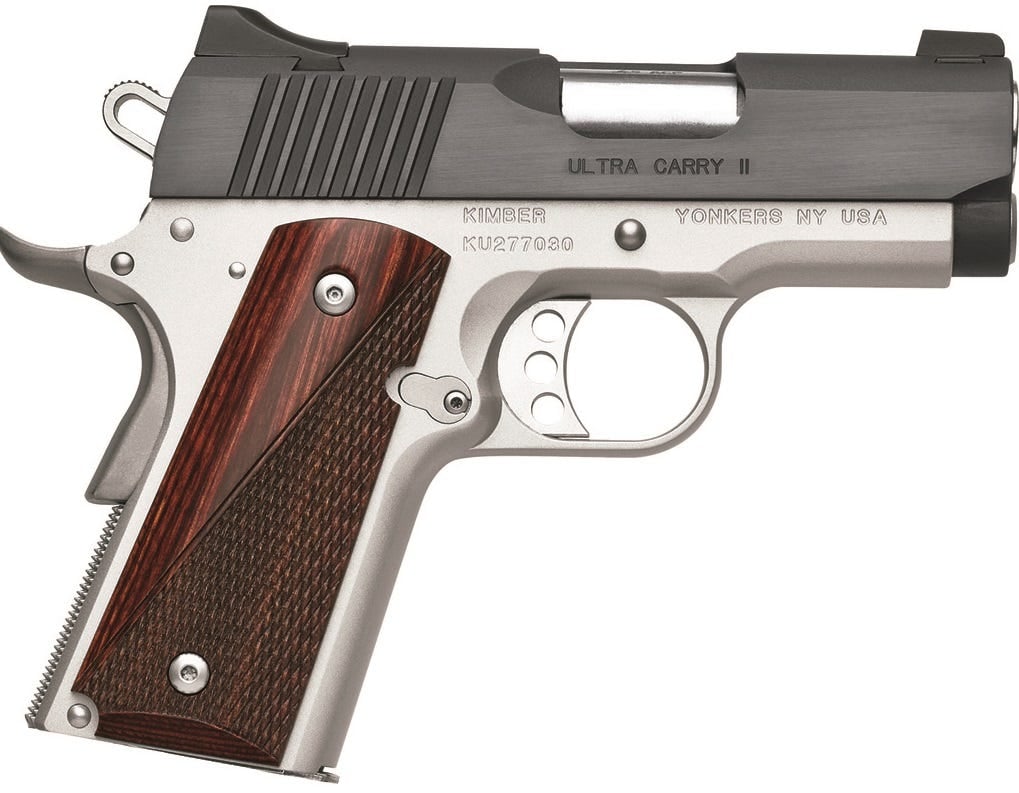 Kimber Ultra Carry II
Rental Price: $15.00
Kimber has gained a solid reputation for manufacturing highly accurate M1911-style pistols, offered with a wide range of custom features direct from the factory. The Stainless Ultra Carry II Semi-Auto Pistol is designed for concealed carry/personal defense with performance-enhancing features to get you on target quickly. A satin silver finished aluminum frame keeps weight down to a minimum and resists corrosion from carrying the pistol close to the body. The stainless steel slide further minimizes corrosion, and rear cocking serrations facilitate loading and clearing the weapon. An extended beavertail grip safety protects the hammer when carrying the weapon cocked and locked, while minimizing hammer-bite to the web of the shooter's hand while firing. Smooth/checkered rosewood grip panels and a checkered main spring housing provide a solid, non-slip hold. An aluminum match-grade trigger is factory set to break clean and crisp for precise shot placement and enhance control during rapid fire. Low profile sights interfere minimally when drawing or holstering the weapon, and the fiber optic front sight is easy to pick up in varied light conditions. The Kimber Stainless Ultra Carry II Semi-Auto Pistol is a highly functional sidearm for personal-defense that is capable of delivering rapid, well-placed shots.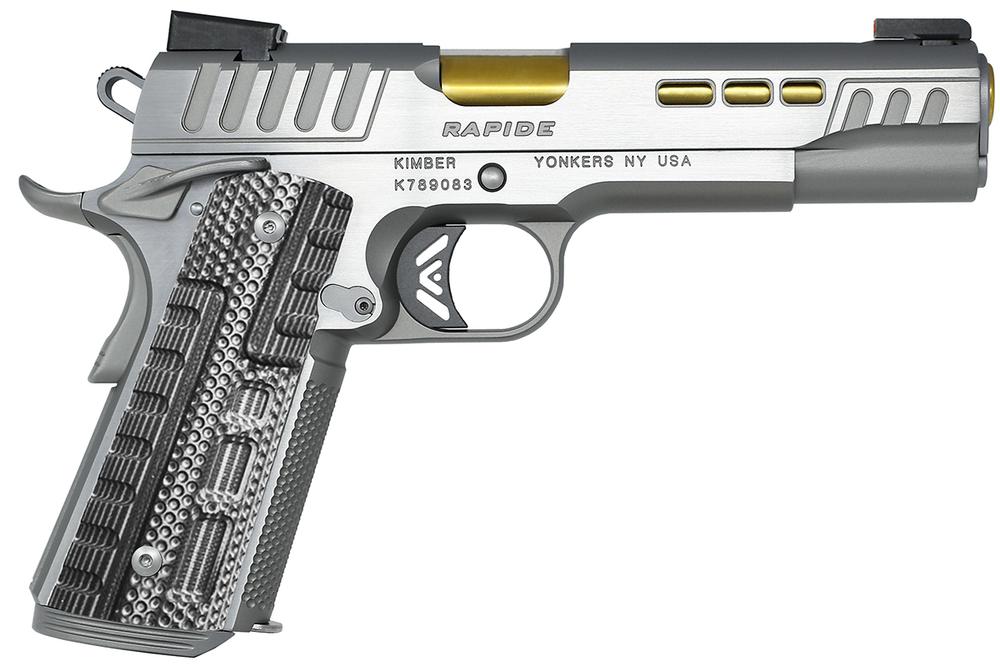 Kimber Rapide Dawn
Rental Price: $15.00
Kimber's Rapide Dawn 1911 Semi-Auto Pistol is one, overhauled machine. Starting off with the stainless steel slide, Kimber gives you stepped front and rear cocking serrations, lightening cuts, and Tru-Glo TFX Pro day and night sights with an orange-ringed front sight. Moving along to the stainless steel frame, you'll find a wild V-cut skeletonized aluminum trigger, front strap checkering, and gray/black Rapide G10 grips. The Rapide Dawn is sure to be a show stopper and a brag-worthy piece to add to any collection.
Ambidextrous thumb safety
Steel frame and slide
Lightening cuts on slide
Front and rear stepped cocking serrations
Tru-Glo TFX sights
V-cut trigger
Front strap checkering
Gray/black Rapide G10 grips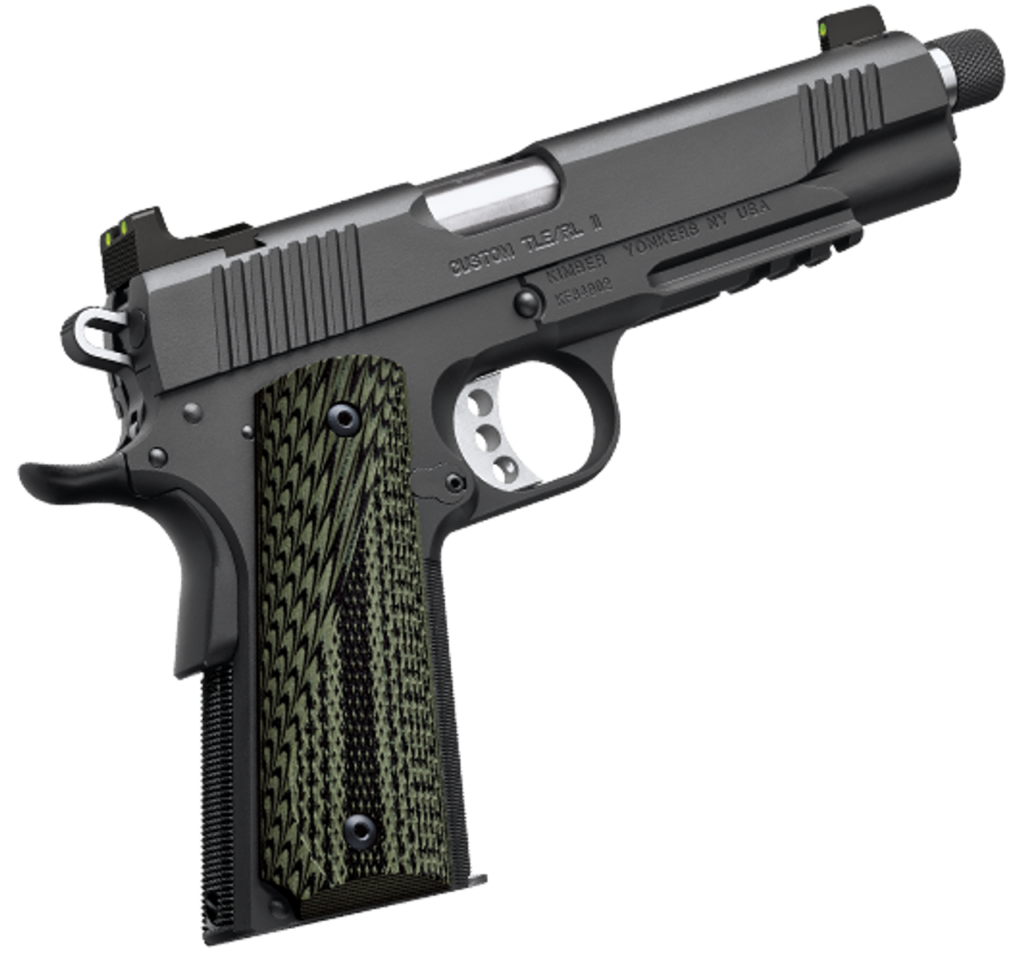 Kimber 1911 Custom TLE/RL II TFS
Rental Price: $15.00
Kimber Custom II 1911 pistols combine precision craftsmanship with hair-splitting accuracy. Stainless steel match-grade barrels and bushings are held to exacting tolerances for superior consistency. High-grade internal parts deliver a lifetime of flawless performance. Full-size eye-catching grips, intricate slide serrations, and a super-smooth finish make these pistols look just as good as they shoot.
Moreover, the Chamber Indicator Port allows you to see the shell casing through the slot at the rear end of the barrel when a round is chambered. High-ride beavertail grip safety, extended thumb safety, and a checkered side release are just a few of the other features Kimber Custom II 1911 pistols offer. Custom II pistols are what all pistols should be. Offering both good looks and unmatched performance, you can't go wrong choosing a Custom II pistol from Kimber.
Features
Precise craftsmanship and hair-splitting accuracy
Stainless steel match-grade barrels and bushings
Crisp match-grade triggers
Checkered rosewood grips
Front cocking serrations on slide
7 Round magazine capacity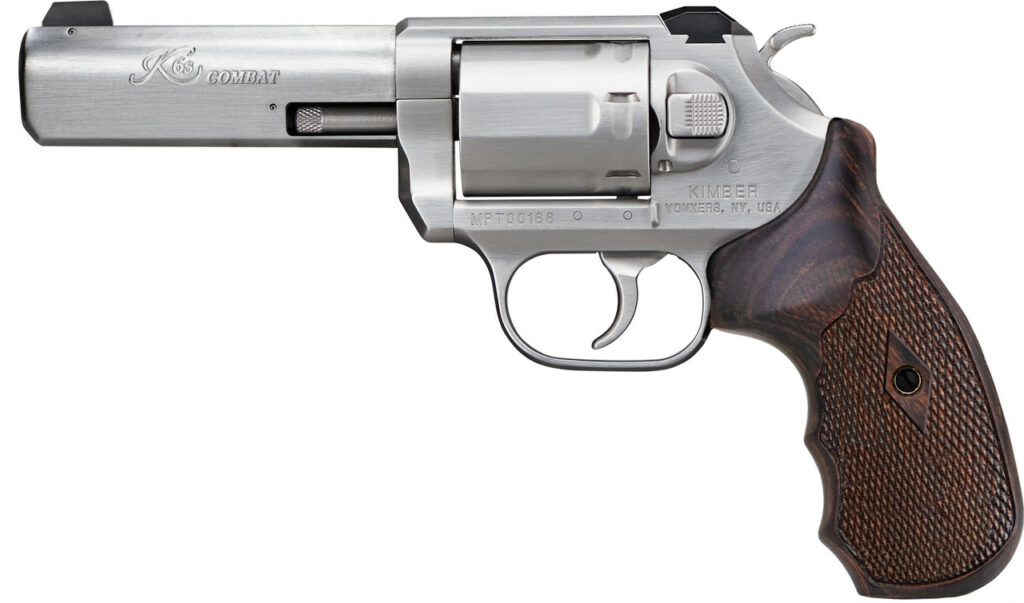 Kimber K6S
Rental Price: $15.00
The K6s (DASA) is next evolution of the Kimber revolver product line that takes the acclaimed K6s system and outfits it with a double and single action trigger mechanism. The platform maintains the benefits of the original K6s such as the outstanding double action trigger pull, compact envelope, and six shot capacity but with the added advantage of a single action trigger. The 4″ Combat model features an extended combat grip with finger grooves for better control and white dot sights.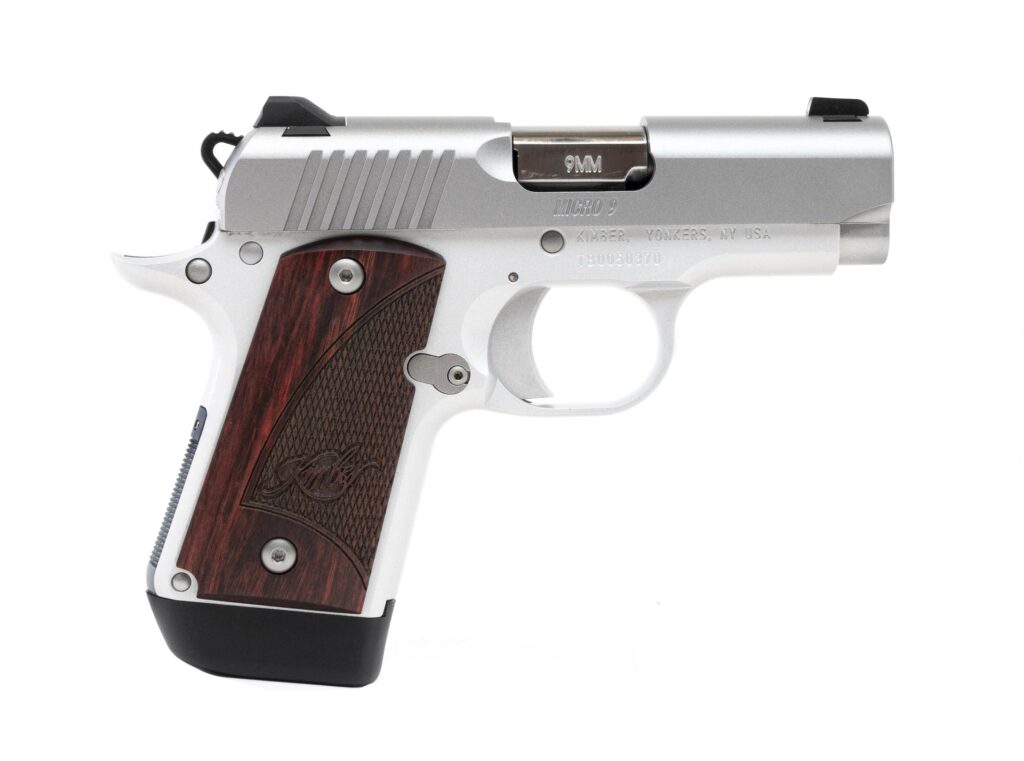 Kimber Micro 9
Rental Price: $15.00
Kimber Micro 9 Stainless
The easily concealed Micro 9 features mild recoil, smooth trigger pull and the intuitive operation of a 1911.
Details and Features:
Action: Semi-Auto
Caliber: 9mm
Capacity: 7 + 1
Barrel Length: 3.15 Inches
Barrel Material: Stainless Steel
Twist: 1:16
Grips: Rosewood
Trigger: Solid Aluminum
Weight: 15.6 oz
Sights: White Dot Sights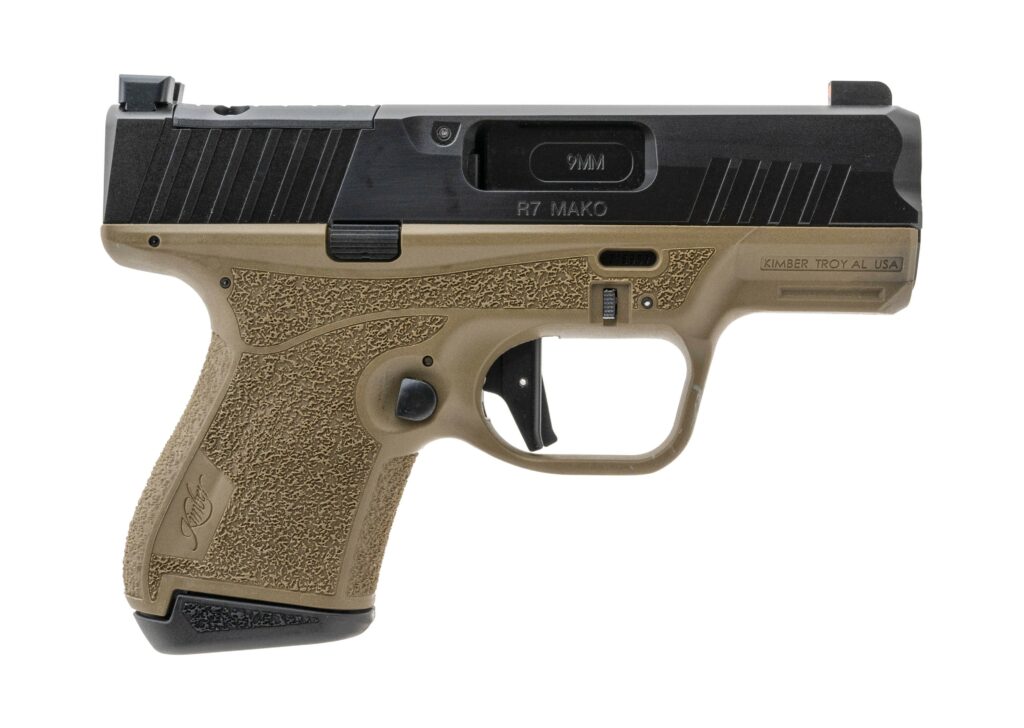 Kimber R7 MAKO
Rental Price: $15.00
There's nothing quite like Kimber's new, uncompromising R7 Mako. Attention to detail, fit, and finish once reserved for the industry's finest 1911s is now available in a 9mm subcompact, polymer striker fire. The R7 Mako is what every concealed carry handgun should be.
Firearm Features
Optics-Ready Slide
Performance Carry Trigger™
FNC Hard-Coated Barrel
Deep-Cut Muzzle Crown
Near Full-Wrap Grip Texturing
Undercut Trigger Guard
Ambidextrous Controls
Glass Filled Nylon Frame
Stainless FNC Hard Coated Barrel
Stainless Steel FNC Black Finished Slide
Great facility, Friendly Staff and great range officials making sure safety and having fun is their primary concern. Great for the whole family.
Rich J.
view more testimonials
stay on
target
Stay up to date with everything Keystone Shooting Center has going on right in your inbox.