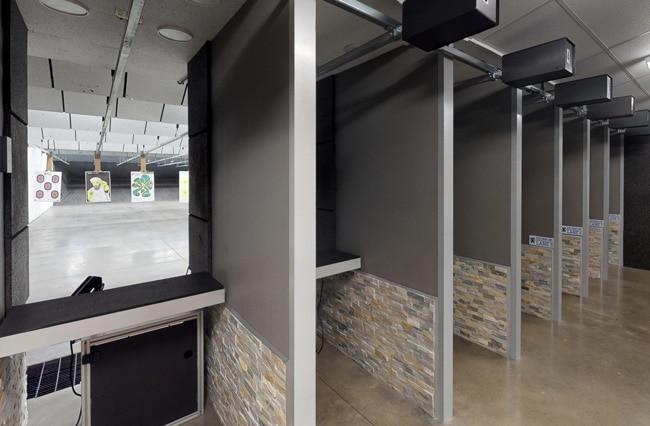 SHOOTING RANGE NEAR PITTSBURGH WITH
GUN RENTALS
At Keystone Shooting Center in Pittsburgh, we offer a vast selection of gun rentals for both the gun enthusiast and first-time shooter to enjoy. You'll find a large selection to meet your needs among our standard and full-auto gun rentals.Call us at 412-357-8000 If you have any questions!
Reserve Range Time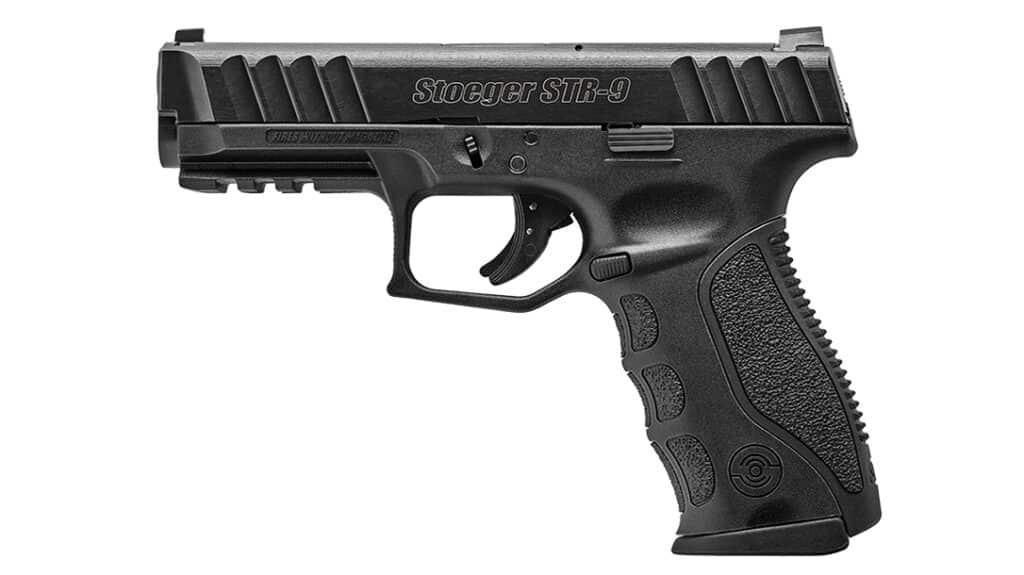 Stoeger STR-9 Optics Ready
Rental Price: $15.00
The Stoeger® STR-9 Semi-Auto Pistol utilizes a striker-fired mechanism and outstanding ergonomics to deliver rapid shots with unfailing reliability. The polymer frame features aggressive texturing, thumb groves, and an under-cut trigger guard to provide a non-slip hold and position the shooter's hand close to the bore axis for enhanced control and quick follow-up shots. An integral Picatinny rail provides for attaching aftermarket tactical accessories. The trigger breaks cleanly, and it has a tactile and audible short reset. A safety lever in the center of the trigger prevents the pistol from firing unless the trigger is intentionally pressed in the center and pulled all the way back. The Nitride-finished slide features aggressive front and rear serrations. Dovetailed, drift adjustable 3-dot sights are quick to acquire in varied light conditions. The Stoeger STR-9 Semi-Auto Pistol field-strips easily. Comes with 1 magazine and 1 interchangeable backstrap.
Striker-fired operation
Textured polymer frame
Outstanding ergonomics
Interchangeable backstrap
Dovetailed, 3-dot sights
Nitride-finished slide
Trigger lever safety
Low bore axis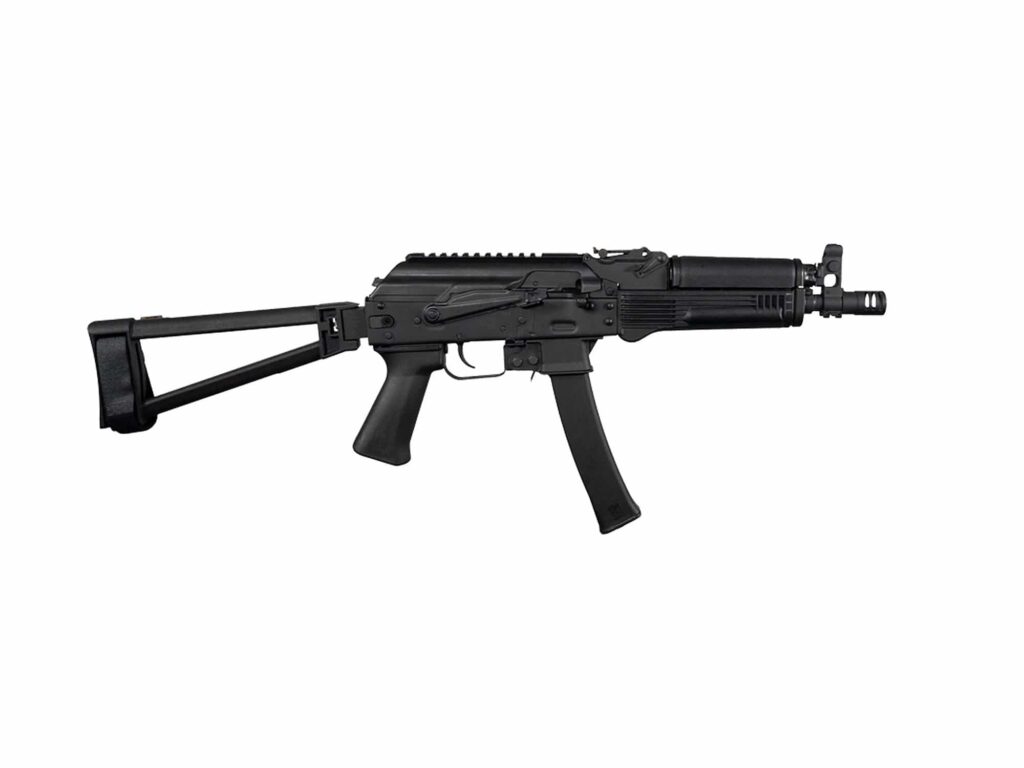 Kalashnikov KP-9
Rental Price: $15.00
Dependable and robust, KP-9 Pistol from Kalashnikov USA™ is a civilian legal semi-automatic authentic version of the Russian Vityaz submachine gun, 100% US-made. The KP-9 is an easy-to-operate AK-style pistol that works on a blowback operating system. It is chambered in 9X19MM with a barrel length of 9.25″ and accepts 30 and 10 round Kalashnikov USA™ magazines. It has a hinged top cover with Picatinny rail and specially designed feed ramps to accommodate jacketed hollow point bullets. 
Proudly made for the Vityaz admirers, KP-9 is one of the best compact pistols for any occasion: 
The KP-9 by Kalashnikov USA™ is the only AK-authentic pistol based on the Russian Vityaz Submachine gun. 

The KP-9 is a dependable weapon in close-quarter conditions but can also engage long-range targets of over 600ft, all with its compact yet durable design. 

The KP-9 comes ready to be easily converted into a short-barreled rifle (SBR) with a hinge block and a quick detach mount at the rear of the receiver if you choose to use a brace or a buttstock with it.* 

This AK-style pistol is highly reliable with unprecedented quality high performance in a compact size.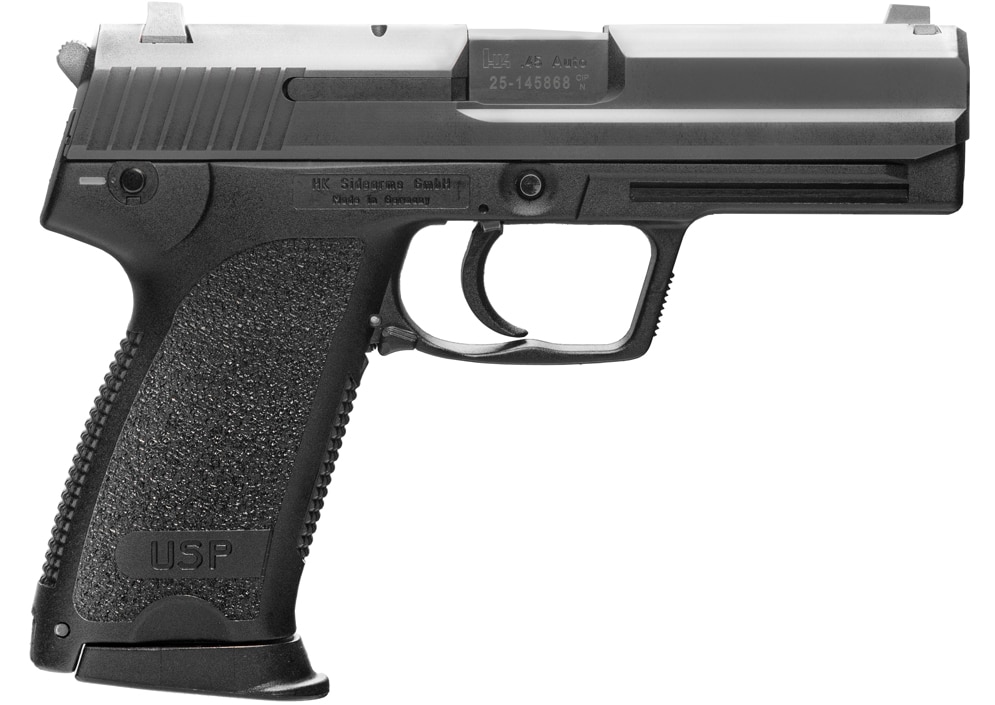 H&K USP V1
Rental Price: $15.00
Originally designed for the American market, the USP (Universal Self-loading Pistol) has found international acceptance as an accurate and ultra-reliable handgun. Features favored by U.S. law enforcement and military users provided much of the design criteria for the USP. The controls are uniquely American, influenced by such famous designs as the Government Model 1911 pistol. All USPs use a fiber-reinforced polymer frame stiffened by stainless steel inserts at areas subject to stress and friction. HK pioneered this use of polymer materials in the production of handguns more than 30 years ago with the development of the VP70Z and P9S pistols. The USP control lever, a combination safety and decocking lever, is frame mounted and quickly accessible, unlike the slide-mounted safeties common on many semi-automatic pistols. Using a modified Browning-type action with a special patented recoil reduction system, the USP recoil reduction system reduces recoil effects on pistol components and also lowers the recoil forces felt by the shooter. This same recoil reduction system has been tested and proven in the HK Mark 23 pistol developed for the U.S. Special Operations Command. The USP recoil reduction system is insensitive to ammunition types and requires no special adjustment or maintenance. It functions effectively in all USP models. The modular design of the USP's internal components allows the control lever function to be switched from the left to the right side of the pistol for left-handed shooters. The USP can also be converted from one type of trigger firing mode to another. This includes combination double-action and single-action (DA/SA) modes and double action only (DAO) modes. The USP is available in nine trigger/firing mode configurations and three calibers. 9mm, .40 S&W and .45 ACP.
Features:
Corrosion proof fiber-reinforced polymer frame
Polygonal bore profile for increased velocity, easier cleaning, and longer barrel life
Can be converted to any of nine trigger firing modes
Corrosion resistant "Hostile Environment" blued finish
Oversized trigger guard for use with gloves
One piece machined slide made from nitro-carburized steel
Universal mounting grooves for installing accessories
Ambidextrous magazine release lever
Extended slide release
Patented Lock-Out Safety device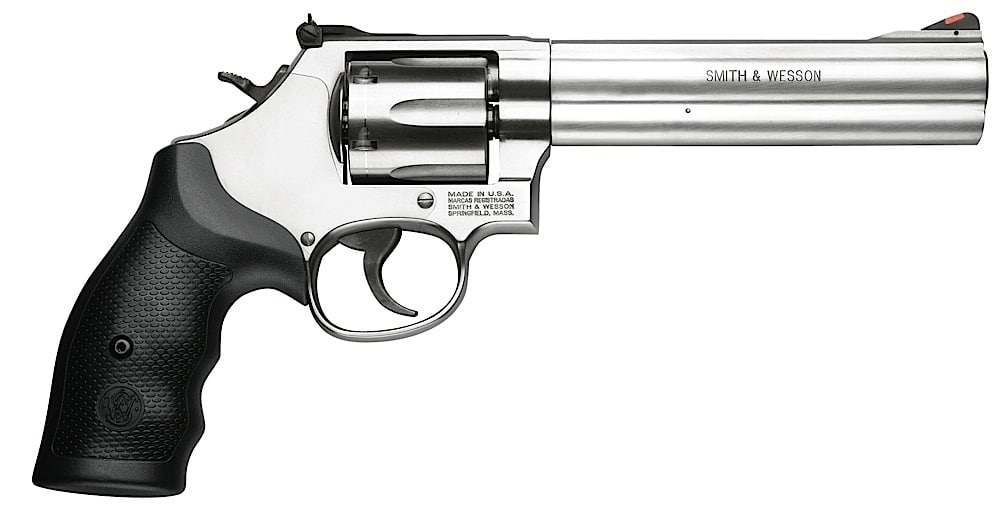 Smith & Wesson 686
Rental Price: $15.00
The Smith & Wesson Model 686 revolver is a true workhorse for both duty and sporting use. With a major effect on both law enforcement and sporting markets the 686 has become one of the most popular revolvers ever made. This revolver comes equipped with an internal lock safety, synthetic grips, stainless steel barrel, cylinder, and frame. This model has a 6″ barrel.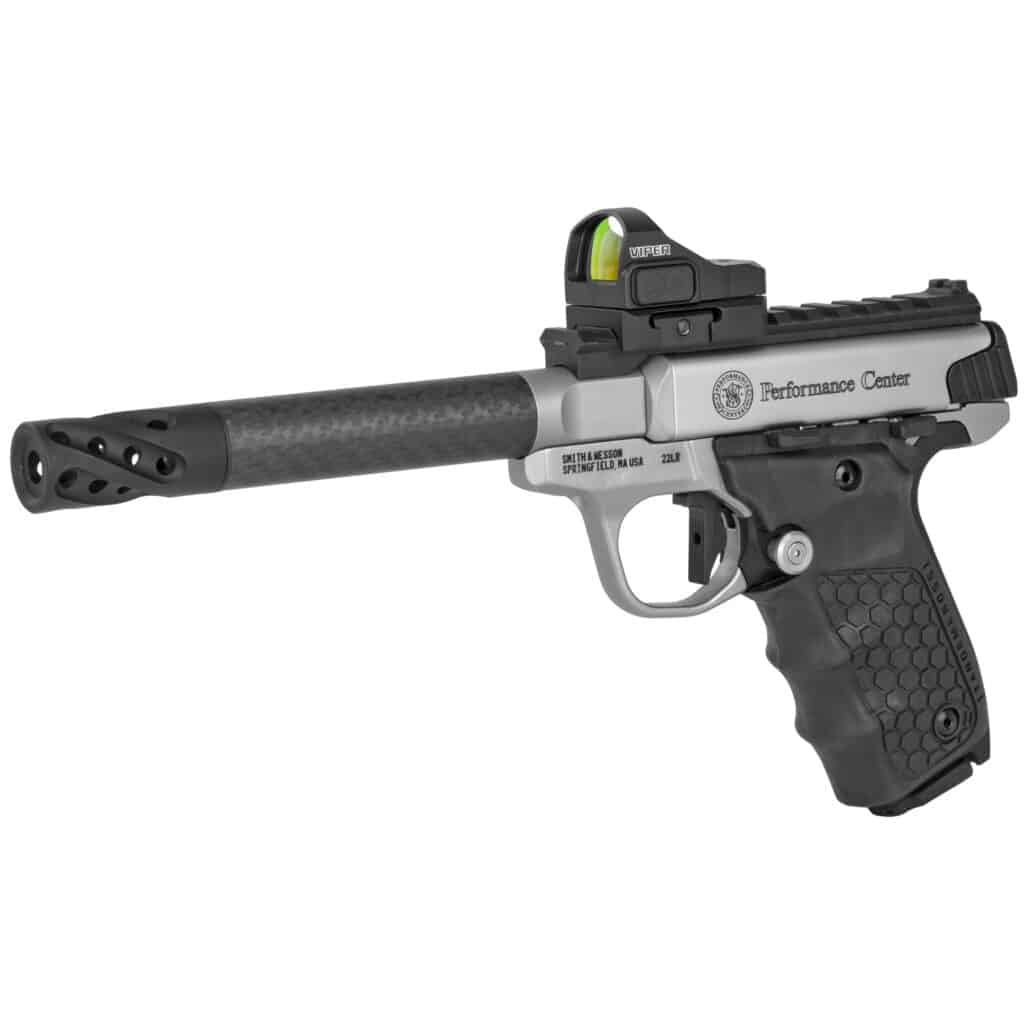 S&W PC 22 Victory
Rental Price: $15.00
The Performance Center SW22 Victory Target pistols designed specifically for target shooting competitions. It features a stainless steel frame with target barrel with muzzle brake and flat face target trigger with an adjustable trigger stop. It utilizes adjustable fiber optic rear and fiber optic front sights, extended magazine release button, beveled magazine well and steel reinforced polymer thumb safety. The SW22 Victory Target also has Tandemkross "hiveGrips" with Target Thumb rest grip and includes a Picatinny-style rail and two (2) 10-round magazines. This model has a 6″ carbon fiber barrel, stainless steel metal finish, and black grip. It also features a red dot sight.
Specifications
Manufacturer:

Smith and Wesson

Model:

Performance Center, SW22 Victory Performance Center

Barrel Type:

Carbon Fiber Target

Frame Material:

Stainless Steel

Grip:

Tandemkross hiveGrips

Includes:

Vortex Viper Red Dot Sight – 6 MOA Dot, Carbon Fiber Target, Custom Muzzle Brake, Flat Face Target Trigger, Picatinny Style Rail

Rear Sight:

Vortex Viper Red Dot Sight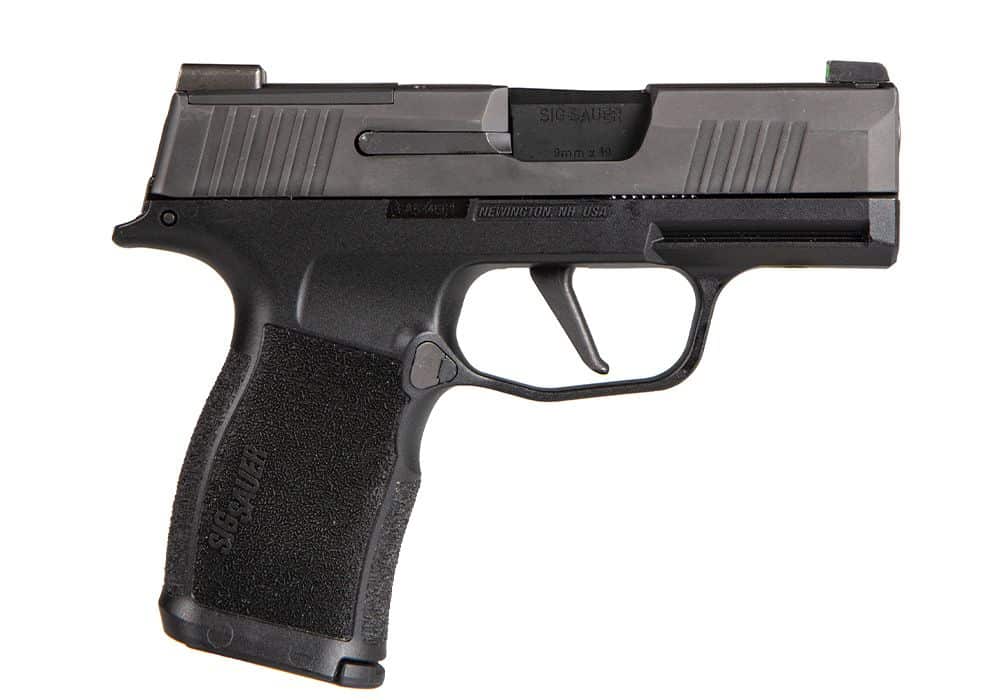 Sig Sauer P365X
Rental Price: $15.00
Featuring a 3.1 inch barrel, the XSeries grip module with a 12 round flush fit magazine brings a new level of performance to your EDC.
The P365 redefined what a concealed-carry pistol should be. Featuring a 3.1 inch barrel, the XSeries grip module with a 12 round flush fit magazine.
These features, along with the signature XSeries flat trigger, all come standard. The P365X maintains the crisp, clean P365 trigger pull. Never has so much versatility and capability been squeezed into such a perfectly concealable size.
XSERIES 365 Grip Module
Nitron Slide With XRAY3 Day/Night Front Sight
XSERIES Flat Trigger
Compatible with SIG SAUER ROMEOZero
(2) 12 Round Steel Magazines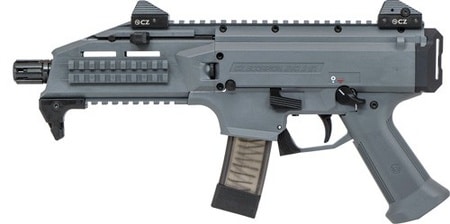 CZ Scorpion EVO 3
Rental Price: $15.00
This CZ Scorpion sub-gun is a blowback-operated semi-auto in 9mm with a 7.75″ cold hammer-forged barrel. Its muzzle features 1/2×28 threads hidden underneath the factory flash hider, meaning users can fit either 1/2×28 or 18×1 accessories to the muzzle. Equipped with low-profile sights, its rear sight has four different aperture sizes for everything from close quarters to way out there. The sights ride on an 11″ Picatinny rail perfect for mounting optics. It has a polymer frame with a QD sling swivel pocket integrated into the rear sling attachment point. Simple and reliable, the Scorpion not only has ambidextrous controls, its non-reciprocating charging handle is swappable and trigger reach is adjustable. This model has an Battleship gray metal finish.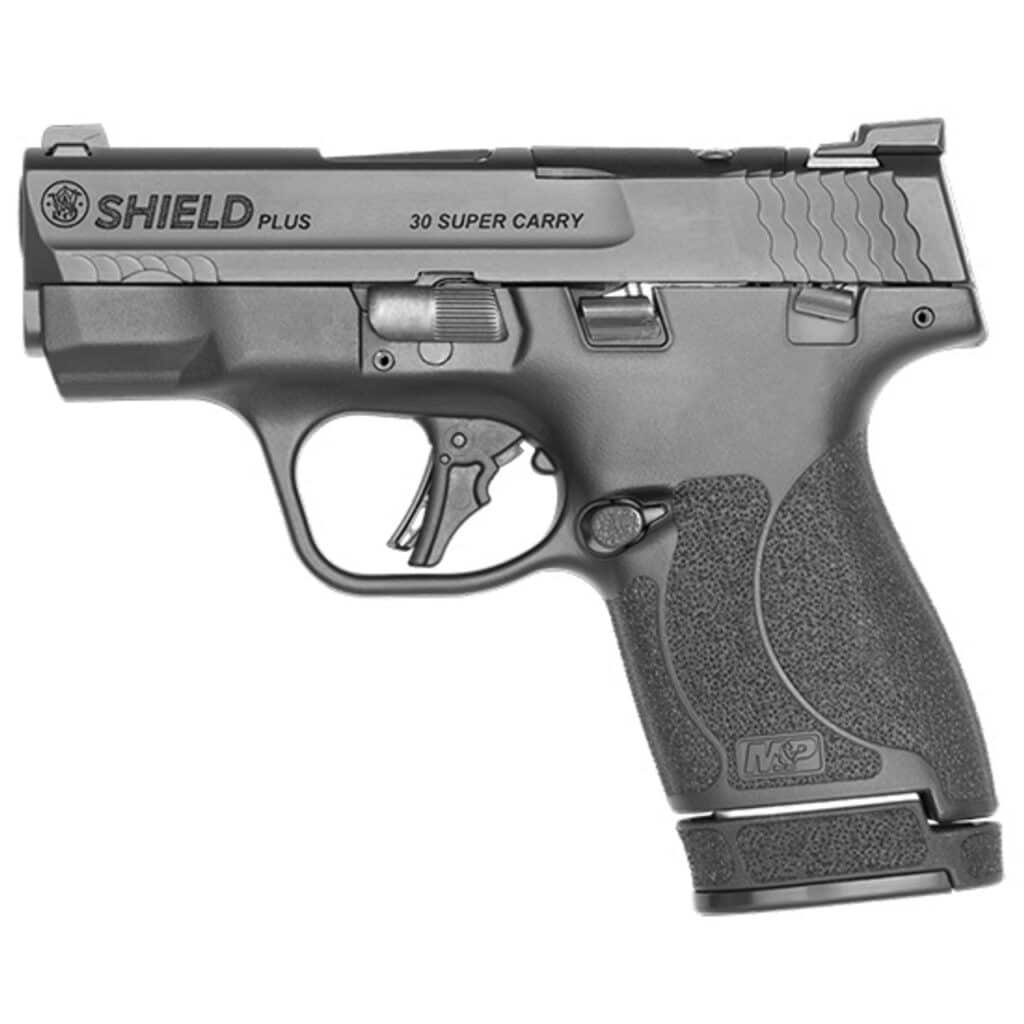 S&W M&P Shield Plus .30SC
Rental Price: $15.00
The Shield Plus is the next generation in everyday carry. It features an 18-degree grip angle for a more natural point of aim and better recoil management, plus the new at trigger allows for consistent finger placement for accurate, repeatable, comfortable shooting. Introducing the all-new 30 Super Carry from Federal the most revolutionary self- defense advancement in early 100-years. More than just an all-new cartridge, the compact design represents an entirely new cartridge engineered for absolute performance by every measure.
Action : Striker Fire
Caliber : 30 Super Carry
Barrel Length : 3.10″
Capacity : 13+1
Safety : Manual Thumb
Grips : Textured Black Polymer
Sight Configuration : Tritium Night Front & Rear
Frame Finish : Matte Black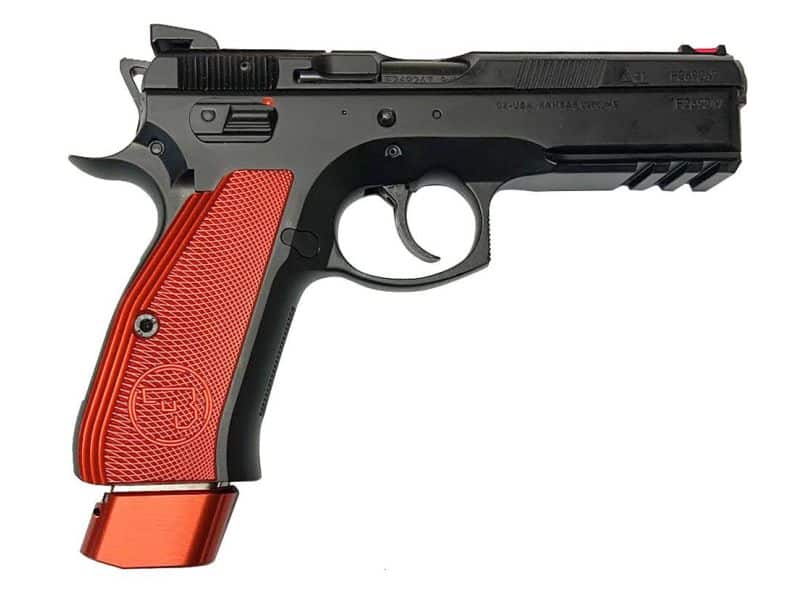 CZ 75 Red
Rental Price: $15.00
CZ's SP-01 Competition Red & Blue Pistols built on a proven lineage, adding match-ready upgrades and race-gun features that competition shooters want. This high performance pistol excels on the range and equally well at home as a defense weapon. The competition model inherits its build quality from its parent model, the SP-01, with upgraded features like aluminum grips and extended aluminum base pads for an impressive 21+1 mag capacity. The pistol includes a competition hammer giving the pistol an exceptionally crisp, light trigger pull of less than 7. 5-pounds, double action, and 3. 5-pounds, single action. Thanks to the lightened hammer spring, the pistol feels lively and remarkably responsive in the hand. Additionally, the SP-01 Competition Red & Blue uses a lighter recoil spring for running target loads.
CZ 75 SP-01 Competition Red
9mm
4.6″ Cold Hammer Forged Barrel
21rd Magazines
Aluminum Grips
Aluminum Extended Mags
DA/SA
Fiber Optic Front / Serrated Fixed Rear
41.3oz
8.18″ OAL
6.3″ Height
1.4″ Width
Manual Safety, Safety Stop on Hammer, Firing Pin Block Safety
Very modern and welcoming gun shop, I came here originally for gunsmith services which were top notch and very reasonably priced, I highly recommend this place for first time gun owners as it has everything you need from firearms for any budget, classes to help with responsible ownership and an indoor range to learn the basics and more, staff is extremely friendly helpful and knowledgeable and the store is spotless top to bottom I hope this place grows and expands as it makes a great impression on the second amendment, I'm glad this place is 40 minutes away because I feel like a kid in a candy store and would be broke in no time
Thomas S
view more testimonials
stay on
target
Stay up to date with everything Keystone Shooting Center has going on right in your inbox.