BUY AND SELL USED GUNS NEAR PITTSBURGH, PA
Do you have a firearms or a collection gathering dust in your gun safe? Or maybe you're looking for an inexpensive first firearm for yourself or a family member. Whether you want to buy or sell a used firearm, you'll find services to meet your needs at Keystone Shooting Center. Our world-class superstore offers a wide selection of pre-owned guns for sale, and we're always happy to buy your used guns to add to our inventory.
Contact Us Online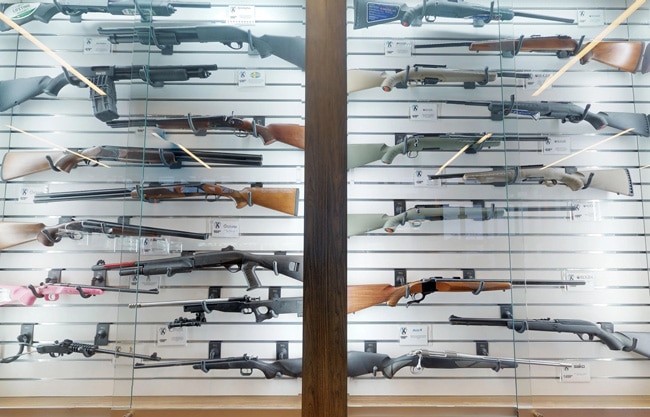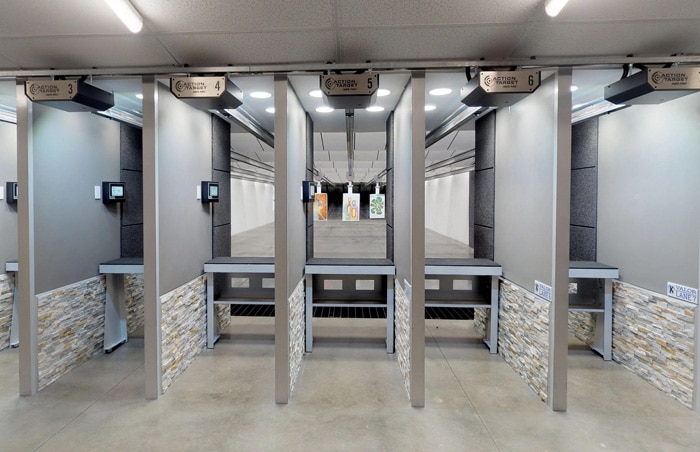 Keystone Shooting Center Is the Place to Sell Used Guns in Pittsburgh
If you're looking to downsize your gun collection, get rid of a gun you don't use anymore or find the best price for your rare firearm, Keystone Shooting Center can help. We're one of the top places that buy used guns in the area. Our center offers competitive prices, extensive resources and knowledgeable sales staff.
Bring your used gun to our superstore, where you'll receive a check on site for your firearm after we expertly estimate its value. We accept functional pistols, rifles, and shotguns of nearly any make and model – including entire collections – and you can even trade in your used gun for a new or different one.
Please allow us the opportunity to purchase your used firearms at fair pricing. We cannot appraise firearms over the phone as conditions vary, so please bring them into the store. No purchase is necessary to sell us a firearm. Please note that there is no guarantee we will buy all items brought into our store. Firearms should be unloaded and in a case when brought in.
We Buy Entire Collections
Have too many firearms to bring into the store? Don't worry – we will travel to you and make an offer on your collection.
Finding an honest buyer for your entire gun collection who is willing to give you the money your firearms are worth can be a challenge. Rather than selling your collection privately or letting your unused guns take up space in your home, trust our appraisal experts to offer competitive rates for the firearms you don't want.
Trade It In
Maybe you have a gun you don't use, and you have your eye on a newer model. No problem. We also take firearms in on trade. Select something we have in-stock or let us order what you want. Our experts will help you evaluate your gun and trade it in for the best possible price.
Used Guns for Sale at Our Mars, PA Superstore
Keystone Shooting Center is the premier destination for shooters looking for used rifles, handguns, and shotguns for sale. In fact, we operate the largest gun superstore in the Pittsburgh area. You'll find a wide range of types, calibers, actions and configurations available in our used inventory to meet the needs of any new or experienced shooter.
Why buy a used gun for sale from Keystone Shooting Center? Our pre-owned inventory offers many benefits for shooters like you, including:
Savings: Many shooters prefer to buy a used gun rather than a new one because used guns are often more affordable. We offer an outstanding selection of reasonably priced firearms in excellent condition that can save you money on your next purchase.
Availability: You can often find used older guns that cost far less than their newer-generation counterparts. You may even discover a rare older model you've wanted but haven't been able to locate.
Knowledge: Our experts are fully knowledgeable about each of the guns we carry. When you choose Keystone Shooting Center for your used gun purchase, you'll find friendly staff who will answer any questions you might have and help you find the best used gun for your needs.
Convenience: When you buy a used gun at a gun store, you don't have to jump through hoops to set up an appointment or go out of your way to meet up with a private seller. Our store is conveniently located outside of Pittsburgh, PA, and our store hours are designed to allow anyone to buy a gun on their own time.
Trust: Keystone Shooting Center has a well-earned reputation for excellence. We promise to be upfront about the condition of our used inventory and price them accordingly. But don't just take our word for it – before your purchase, you can examine your firearm's condition and handle it to make sure it fits your needs.
Sell Your Old Firearm or Buy a Used Gun for Sale
Keystone Shooting Center

Purchased a membership prior to visiting for the first time and was NOT disappointed. Incredibly well-appointed facility, clean and comfortable. Employees were very helpful, and they seem well equipped for both retail and range operations.
Ryan Z.
view more testimonials
stay on
target
Stay up to date with everything Keystone Shooting Center has going on right in your inbox.