BUY AND SELL USED GUNS NEAR PITTSBURGH, PA
Do you have firearms or a collection gathering dust in your gun safe? Looking for a cost-effective, quality firearm for yourself or a family member? If you need to sell or purchase a used firearm, you'll find services to meet your needs at Keystone Shooting Center.
Our world-class superstore offers a huge variety of pre-owned guns for sale. We're always happy to buy your used firearms to add to our inventory.
Contact Us Online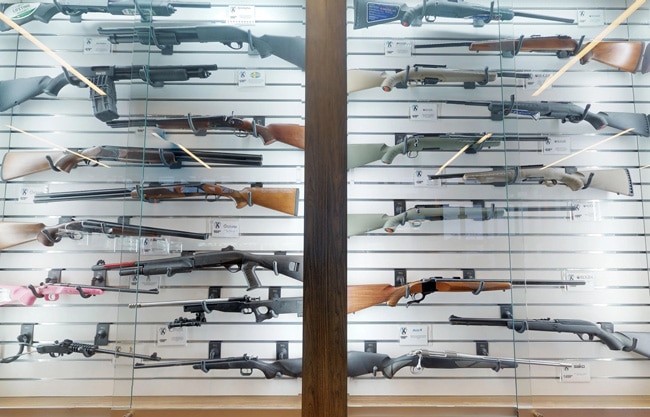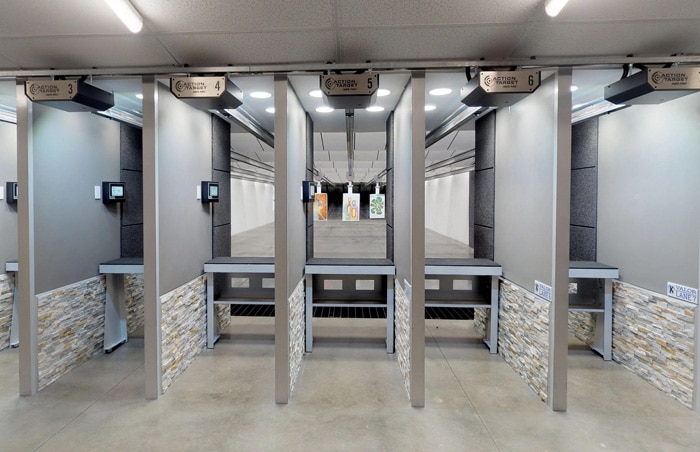 Keystone Shooting Center Is the Place to Sell Used Guns in Pittsburgh
Keystone Shooting Center is the best place to sell guns. Whether you're looking to downsize your gun collection, get rid of a gun you don't use anymore or find the best price for your rare firearm, Keystone Shooting Center can help. We're one of the top places that buy used guns in the area. Our center offers competitive prices, extensive resources and a knowledgeable sales staff.
Bring your used gun to our superstore, and we can give you a check on-site for your firearm after we expertly estimate its value. We accept functional rifles, pistols and shotguns of various makes and models —including entire collections — and you can even trade in your used gun for a new or different one.
Allow us the opportunity to buy your used firearms at fair pricing.
As conditions vary, we will not be able to appraise firearms via phone call. Please bring your firearms to the store. No purchase is necessary to sell us a firearm. Ensure your firearms are unloaded and inside a case when you bring them in. Also, keep in mind that we may not be able to buy all the firearms you bring into the store.
We Buy Entire Collections
Have too many firearms to bring into the store? Don't worry – we will travel to you and make an offer on your collection.
Finding an honest buyer for your entire gun collection who is willing to give you the money your firearms are worth can be a challenge. Rather than selling your collection privately or letting your unused guns take up space in your home, trust our appraisal experts to offer competitive rates for the firearms you don't want.
Keystone Shooting Center will make that selling process as easy as possible. We offer the convenience of coming to you to make an appraisal and will value your collection at a fair price. At Keystone Shooting Center, we're committed to providing a great experience for the customer. We'll help you through the process of selling your used gun collection.
Trade It In
Maybe you have a gun you don't use and have your eye on a newer model. No problem. We also take firearms in on trade. Select something we have in stock, or let us order what you want. Our experts will help you evaluate your gun and trade it in for the best possible price.
Our knowledgeable team will make sure to give you a fair price by objectively evaluating the firearm. Instead of haggling with an independent seller, you can trust Keystone Shooting Center to help you make the trade-in easy and efficient.
Used Guns for Sale at Our Mars, PA Superstore
Keystone Shooting Center is the premier destination for shooters looking for used rifles, handguns and shotguns for sale. In fact, we operate the largest gun superstore in the Pittsburgh area. You'll find a wide range of types, calibers, actions and configurations available in our used inventory to meet the needs of any new or experienced shooter.
Why buy a used gun for sale from Keystone Shooting Center? Our pre-owned inventory offers many benefits for shooters like you, including:
Savings: Many shooters prefer to buy a used gun rather than a new one because used guns are often more affordable. We offer an outstanding variety of affordable guns in excellent condition that can offer you quality without making you spend too much. Instead of sacrificing quality for an affordable price, Keystone Shooting Center makes sure we set our prices so that they're cost-effective for the customer.
Availability: You can often find used older guns that cost far less than their newer-generation counterparts. You could even discover rare models that you've been searching for. With our wide selection of firearms, you're likely to find the firearm that's right for you.
Knowledge: Our experts are fully knowledgeable about each of the guns we carry. When you choose Keystone Shooting Center for your used gun purchase, you'll find friendly staff who will answer any questions you might have and help you find the best used gun for your needs.
Convenience: When you buy a used gun at a gun store, you don't have to jump through hoops to set up an appointment or go out of your way to meet up with a private seller. Our store is conveniently located outside of Pittsburgh, PA, and our store hours are designed to allow anyone to buy a gun on their own time. You're free to walk in and start shopping for your ideal used gun today.
Trust: Keystone Shooting Center has a well-earned reputation for excellence. We promise to be upfront about the condition of our used inventory and price them accordingly. But don't just take our word for it — before your purchase, you can examine your firearm's condition and handle it to make sure it fits your needs. When purchasing a firearm, having that trust and knowledge about the gun is essential — Keystone Shooting Center makes sure you're comfortable with its quality before you purchase.
You can experience these benefits and more when you visit Keystone Shooting Center. From our quality firearms to our excellent customer service, we've proven time and time again that we're the reliable, trusted source for used guns. When deciding where to buy used firearms, Keystone Shooting Center is the obvious choice.

Purchasing Used Guns at Keystone Shooting Center
At Keystone Shooting Center, you can find a quality used gun for a great price. Talk to our knowledgeable staff, look through our vast selection of firearms and find the most cost-effective product for you.
Instead of looking through various sellers who may not be offering you the best quality, Keystone Shooting Center gives you one convenient place where you can browse and find your ideal firearm.
It takes all the usual trouble out of shopping for a used gun — just visit our store and work with a trusted, knowledgeable sales team who can guide you to the best option for you.
Contact Us Today
When you're wondering where to sell your used gun, check out Keystore Shooting Center — we're your place to buy and sell guns. Our customer-centered service makes it easy to find what you're looking for and to sell your used gun collections.
Just walk right in, and we can offer you the quality service you need. You can also check out our world-class advanced shooting range and training simulator while you're here. Whatever you're looking to accomplish, Keystone Shooting Center is here to help. Contact us today!
Sell Your Old Firearm or Buy a Used Gun for Sale
Keystone Shooting Center

The absolute best place to buy and shoot guns in the wider Pittsburgh area. This place is light years ahead from any other gun store. The level of service is impeccable, employees will get out of their way to help and accommodate, and the facilities are 5 star hotel equivalent. There is always an experienced employee supervising all three shooting ranges and they are there to assist in case of a jam or malfunction. This is really a place we are fortunate to have in the area. I now have a membership and recently had a 1-1 class with Mike helping me with my technique. He was unbelievably helpful and cordial. This is a 5 star place.
Felix M.
view more testimonials
stay on
target
Stay up to date with everything Keystone Shooting Center has going on right in your inbox.