PREMIUM SHOOTING CENTER
GUNSMITHING SERVICES NEAR PITTSBURGH
Are you looking for a local gunsmith that does trigger installation, site changes and more? Look no further than Keystone Shooting Center. Our expert gunsmithing services are available for new, old and rare guns from any major manufacturer. Together, we'll have your firearm working better than ever before.
For any and all of your Gunsmith questions & concerns please email us at Gunsmith@keystoneshootingcenter.com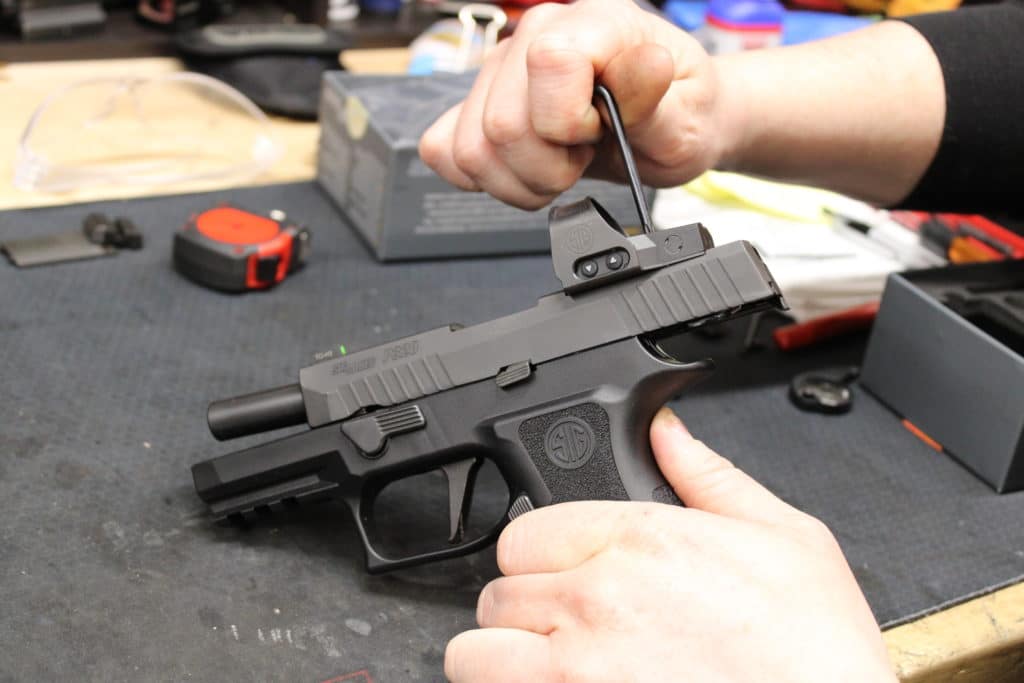 For the Best Gunsmithing in The Area
For your convenience, we have our own dedicated on-site gunsmith. We can solve most common problems or issues with your modern firearms including but not limited to:
Mount Scope and Bore Sight: Adding a scope to your gun provides outstanding accuracy over a more extended range, allowing you to shoot targets at distances you could have never imagined. But mounting your scope is a complex process, particularly for new gun owners who might not be familiar with their firearm. Instead, turn to Keystone Shooting Center for proper ring alignment and lapping, scope leveling, adjusting and bore sighting.
Sight Installation: When customizing and upgrading their firearms, one of many gun owners' first tasks is to change the factory-installed sight to an aftermarket one. These can offer fantastic accuracy on the shooting range, but only if installed correctly. Our gunsmiths have the tools and extensive experience to guarantee your sights are precisely installed the first time around.
Detailed Cleaning: As an avid shooter, your favorite gun takes quite a bit of wear and tear during your hunting trips or visits to the shooting center. Ensure its safety, keep it shooting longer and avoid missing critical shots by choosing us for your gun cleaning and maintenance. We'll thoroughly clean and lubricate any type of firearm – even old or rare guns – for your convenience.
Night Sight Install: A night sight allows you to see and shoot better in low light. It can often make the difference between accuracy or missing your target in defensive situations, making it a must-have for your defensive handgun. Many night sights require special tools and know-how for proper installation, so gun owners often choose a knowledgeable gunsmithing service like Keystone Shooting Center to install their night sight correctly.
Trigger Modification: The pull of your trigger is one of your firearm's most important aspects. A smooth trigger pull helps you maintain exceptional accuracy, comfort and control. That's why you need a professional gunsmith for your firearm's trigger jobs. We check for wear in the trigger system, smooth out the rough surfaces that can give your trigger a hard pull and clean the internal mechanisms for a smoother, cleaner pull.
Trigger Installation: Your shooting potential often lies in the quality of your trigger. And, sometimes, even triggers manufactured by today's top gun brands aren't enough to live up to your needs. Many shooting enthusiasts choose to upgrade their factory triggers to aftermarket models for a smoother pull and greater comfort. A gunsmith that does trigger installation such as Keystone Shooting Center has access to the best tools and resources available to make your weapon safe and effective.
AR15 & AK Install: It can be a thrilling experience to build your own custom AR-15 or AK. Building your gun allows you to find the best parts for your needs that will provide more accurate shots and more comfortable shooting. If you need a gunsmith to install all or some of your parts or look over your finished product, we're here to help.
Consultations: If you're looking to upgrade your current firearm, but don't know where to take it. Our Gunsmith can be here to assist your search for the proper gear to perfect your build. If its your first firearm or are looking to trade-up to a new firearm, our Gunsmith can assist your search, from their perspective.
Relic Restorations: Have an older firearm that you inherited or collected? Our gunsmith provides restoration services to make old firearms function like new. Restoration services include Safety Inspection, Rust Removal, Polishing, Cleaning, Minor Finish Touchup, Internal Repair. Prices may vary depending on depth of service.
Limited Custom Work: Some work doesn't fall into the previous categories, however our gunsmith will do some custom work as well. Please see our gunsmith, to discuss custom work possibilities. Prices may vary depending on depth of service.
Price Breakdown:
Pistol:
Ultrasonic cleaning: $40
Ultrasonic cleaning & safety inspection: $55
Safety Inspection: $25
Iron Sight Installation: $25 + parts
Red dot installation: $35 + parts
All other services: $40/hour, one hour minimum
Rifle/Shotgun
Cleaning: Starting at $60, price may vary depending on condition of firearm
Cleaning with safety inspection: $85
Safety Inspection: $35
Iron Sight Installation: $35 + parts
Red Dot Installation: $45 + parts
Scope Installation: $55 + parts
All other services: $40/hour, one hour minimum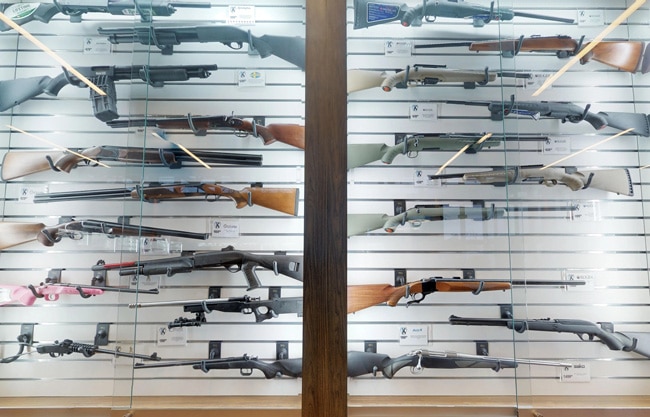 For Your Pennsylvania Gunsmithing Services
Visit Keystone Shooting Center
Whether you need a simple cleaning or a complex package of gunsmithing services, Keystone Shooting Center in Mars, PA, is your premier choice.
Keystone Shooting Center is a veteran-owned and -operated gunsmithing service center, shooting center and gun superstore serving the firearm needs of the Pittsburgh area. Our experts are thoroughly knowledgeable in all types of firearms, and we use this knowledge to provide outstanding customer support to both shooting center members and walk-in customers.
Let us help you make your gun look and feel as good as new. Contact us online or at (412) 357-8000 for more information about our gunsmithing services
Everyone was friendly and helpful, place was very nice and clean, let me shoot my ammo, good price and great inventory of firearms, I felt very comfortable and it was well worth the 31miles I will return and recommend.
Kevin T
view more testimonials
stay on
target
Stay up to date with everything Keystone Shooting Center has going on right in your inbox.