PROFESSIONAL FFL TRANSFERS NEAR PITTSBURGH
Transferring ownership of a firearm often requires you to complete a thorough transfer process performed by an FFL dealer. If you're privately buying or selling a gun in Pittsburgh, take your firearm to Keystone Shooting Center for a professional and affordable FFL transfer.
At Keystone Shooting Center, we offer FFL Transfer, although you may save money buying directly from our amazing inventory. Before purchasing from anywhere else, please consider giving us a call to see if we can find the specific firearms you are looking for. Additionally, our expert knowledge and customer service after the sale can ultimately save you money and future headaches down the road. If you would still like us to handle your FFL Transfer, please fill out the form to the right.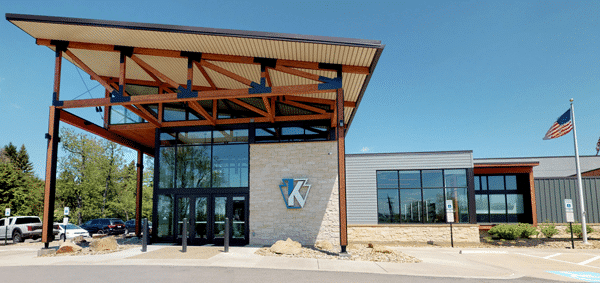 When And Why Is An FFL Transfer Necessary?
A Federal Firearms License (FFL) is a license that allows a person or business to sell firearms in the United States. You can choose to buy a gun through a private seller who doesn't have this license. However, you'll typically need to finish these transactions by transferring ownership through a licensed FFL dealer like Keystone Shooting Center.
An FFL dealer must adhere to stringent regulations, such as making sure customers meet specific requirements before they can acquire their gun. Thus, an FFL dealer requires customers to undergo a background check as part of the gun ownership transfer process. These regulations ensure that the customer is who they say they are and that they are legally allowed to own a gun.
The FFL transfer process is required by law when transferring a handgun between people who aren't directly related. You can privately transfer any gun to a child, spouse, grandparent, grandchild or parent without the assistance of an FFL dealer, but you'll need to conduct a professional transfer between a person of any other relation to you.
Private parties can transfer long guns or guns manufactured before 1898 in Pennsylvania without conducting a professional FFL transfer. However, we still recommend transferring through an FFL dealer, so you have written proof of your sale or transfer.
Transferring Ownership Of A Firearm In Pennsylvania
If your firearm purchase requires you to transfer your gun professionally, Keystone Shooting Center will handle the process according to state and federal laws. The gun ownership transfer process in Pennsylvania is as follows:
Visit Your FFL Dealer: If the gun's seller is an unlicensed individual as outlined above, you'll need to transfer your firearm through a sheriff's office or a licensed gun dealer like Keystone Shooting Center. Both the current owner and the gun recipient must be present at the transaction.
Show Proof of Identity: As an official FFL dealer, we'll need to verify both parties' identities before completing the purchase. Both the seller and the recipient must supply a current picture ID that contains their name, address and date of birth, such as a driver's license.
Fill Out Necessary Paperwork: Together, the buyer and seller will then complete an ATF Form 4473, also known as the Firearms Transaction Record. Because this form requires a special FFL dealership ID and unique individual number, you must complete it at the dealer at the time of your transfer. The dealer will then submit the form to the state.
Pass Your Background Check: You don't need a permit to own a gun in Pennsylvania. However, the buyer must still complete and pass a background check through the Pennsylvania Instant Check System (PICS) before we can finalize the purchase. This background check costs $2, plus $25 for Keystone Shooting Center members or $45 for non-members. A few minutes after running the background check, we'll inform you whether your request has been approved, denied or delayed.
Receive Your Receipt and Transfer Your Gun: After the buyer's background check has come back approved, the seller can hand over the firearm immediately – the state doesn't require any waiting period between approval and ownership. We'll give you both a receipt of sale after completing the process that proves you've followed proper gun ownership transfer laws.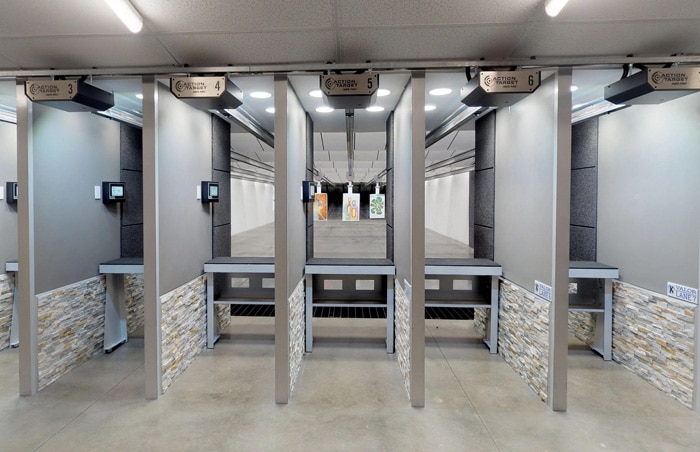 Visit Keystone Shooting Center For Your Professional FFL Transfers
Keystone Shooting Center offers professional, affordable FFL transfer services. Our experts ensure your transfer meets all Pennsylvania requirements while remaining fast and convenient for gun owners throughout the Pittsburgh area.
But before you buy a gun from an unlicensed dealer, check out our world-class superstore. We have more than 500 new firearms in stock, so we're confident we can help you find what you're looking for. You could save money through our professional services and support that you can enjoy even long after your sale. Any and all deliveries require at least One Full Business Day to process before a transfer can occur. All transfers must be claimed within six months of its arrival, any transfer not claimed will become property of Keystone Shooting Center. Keystone Shooting Center only sells or transfers firearms to US Citizens.
Stop by our Mars, PA, location or contact us at (412) 357-8000 for more information about our FFL transfer services or firearms superstore inventory.
Great Quality! Great Selection! Great customer service! Veteran Owned! I'd highly recommend, cant see myself going anywhere else.
Nick K
view more testimonials
stay on
target
Stay up to date with everything Keystone Shooting Center has going on right in your inbox.