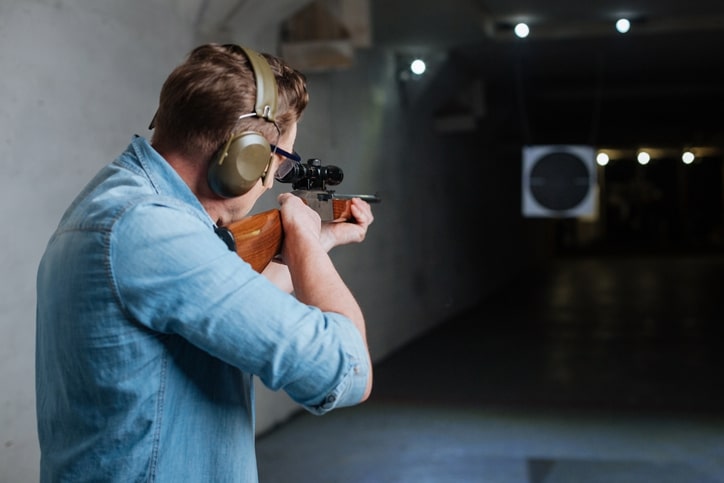 Visit Keystone Shooting Center For Expert Private Firearms Instruction
Ready to improve your skills on the shooting range? Keystone Shooting Center is here to help.
We're a veteran-owned and -operated indoor shooting center outside of Pittsburgh that serves each of our customers with a service-oriented attitude. Our experts will help you be the best you can be on the shooting range with a wide range of classes and one-on-one training to meet your needs. You'll improve your accuracy, ensure your safety and learn critical skills – all while having fun. Taking a private firearms training course is a one-of-a-kind experience you'll remember for a lifetime. Choose a preferred date along with an alternate date for your private gun training. For more information about our indoor range and training services, contact us online or by phone at (412) 357-8000.
*If the page is not loading correctly, visit the following link:  https://booksy.com/en-us/684705_keystone-shooting-center_other_33295_mars
Events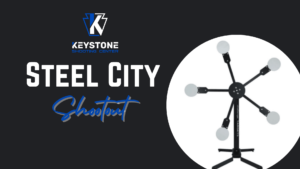 Steel City Shootout
The Steel City Shootout is back! Date: Sunday, October 30 Time: Time blocks from 10:00am-3:00pm Enjoy yourself and have fun working on your speed and accuracy utilizing the Keystone Shooting Center's tactical bay and challenging steel targets. The new version of the KSC Steel City Shootout allows you to sign up for group blocks. *Frangible […]
View class Info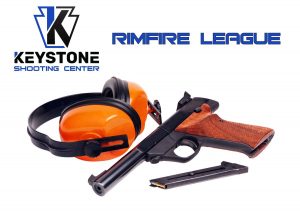 Rimfire League
Rimfire League Keystone Shooting Center offers shooters the ability to take part in Rimfire Leagues. A friendly competitive league, Rimfire League tests your accuracy skills. Only .22 Caliber Handguns are allowed for this tournament. Join us for 8 weeks of competitive shooting where each participant is required to shoot once per week. Upon the end […]
View class Info
Are You Looking For The Best One On One Firearms Training In Pittsburgh? You're At The Right Place.
Keystone Shooting Center offers affordable rates for both members and non-members to enjoy one-on-one instruction. Pricing for our one-hour private sessions is as follows:
One-on-One Training Pricing: (Pricing does not include membership discounts.)
$99.99 for 1 Hour
$249.99 for three 1-Hour Sessions
$399.99 for five 1-Hour Sessions
Private Group Training Pricing:
1 Person: $99.99 for 1 Hour Session
2 People: $119.99 for 1 Hour Session
3 People: $139.99 for 1 Hour Session
Shooting center members with a Keystone Blue Membership receive 15 percent off private instruction, and Keystone VIP Premium and Corporate members receive 25 percent off.
Individual Firearms Training Courses
Whether you're entirely new to shooting or you're looking to develop your existing skills, anyone can learn to improve their accuracy with one-on-one training with one of our expert instructors. You'll hone your skills in one of our 24 climate-controlled lanes filtered for your utmost comfort and safety. We tailor each course to your unique goals and abilities for a personalized, one-of-a-kind experience.
Feel free to bring your own firearm to your training course. If you don't already own a gun, we offer more than 100 different rentals you can choose from. We can help you find a type that best meets your needs.
Private Group Firearms Instruction
As well as one-on-one firearms training courses, we offer private instruction for small groups. Gather your friends, colleagues or family members for an hour at the range receiving training from our expert staff. These classes allow you to train in a group setting with people you know and are comfortable with.
Our private group training is ideal for small corporate groups, family get-togethers and similar events. No matter what the varying experience levels of the people in your group may be, we'll tailor our instruction to help everyone feel safe, comfortable and confident in their abilities.
Why Take A One-On-One Firearms Training Course At Keystone Shooting Center?
Spending the day at a shooting range offers many benefits, from promoting physical activity to simply enjoying the thrilling, unique experience that shooting a gun offers. Honing your skills with personalized instruction can provide you with even more advantages, both during your training and long after you've left the range:
Personalized Scheduling: Maybe you've wanted to go to one of our firearms training courses, but your schedule doesn't allow you to take the class of your choosing. Individual sessions enable us to tailor your training schedule to your availability during our business hours. You'll receive the same training from expert instructors who will help you perfect your aim and familiarize yourself with your firearm.
Tailored Instruction: Some first-time shooters might feel intimidated in a class setting, and some experts might want training tailored to their advanced experience level. We understand these unique needs. You'll enjoy instruction adapted to your comfort level and expertise. We'll help you find ways to improve, no matter how familiar you might be with your gun.
Individual Focus: In one-on-one firearms training, our focus is entirely on helping only you develop your skills. An expert instructor will be watching and guiding you individually every step of the way.
Safety: At Keystone Shooting Center, our priority is to keep you safe. Even if you or your group members have never shot a gun before, you can relax knowing you're in good hands. Before you shoot, we'll help you understand proper safety procedures and techniques.
Preparation: Whether you want to practice with a rifle for your next hunting expedition or need to develop your defensive handgun skills, private training tailored to your needs will help you prepare for your particular situation.
No Contract Required
Online range reservation*
Private card key access to the membership lounge
Access to tactical bays with AWD target retrievers

No Contract Required
Online range reservation*
35% Off Gun Rental**
Free to Signup
$7,500/Year
No Contract Required
Online range reservation*
Free gun rentals (including premium)**
Access to tactical bays with AWD target retrievers
Great Quality! Great Selection! Great customer service! Veteran Owned! I'd highly recommend, cant see myself going anywhere else.
Nick K
view more testimonials
stay on
target
Stay up to date with everything Keystone Shooting Center has going on right in your inbox.