SHOOTING RANGE AND GUN SHOP NEAR BRIDGEVILLE, PENNSYLVANIA 
Keystone Shooting Center outranks the competition with our top-tier firearms and world-class shooting range near Bridgeville, Pennsylvania. From novices to experts, we welcome everyone into our walk-in shooting range.
At Keystone Shooting Center, you'll enjoy access to a wide range of products and services. We offer pay-as-you-go hourly access for our indoor gun range. You can bring any gun, including AR-15s, rifles and pistols. You can also bring your own ammo or purchase it from our store.
If you're looking for the best place to buy firearms near Bridgeville, Pennsylvania, turn to Keystone Shooting Center. With more than 500 new guns for sale, we have the largest inventory in the area. You can buy any of our firearms as a walk-in customer. Just get in touch with one of our representatives.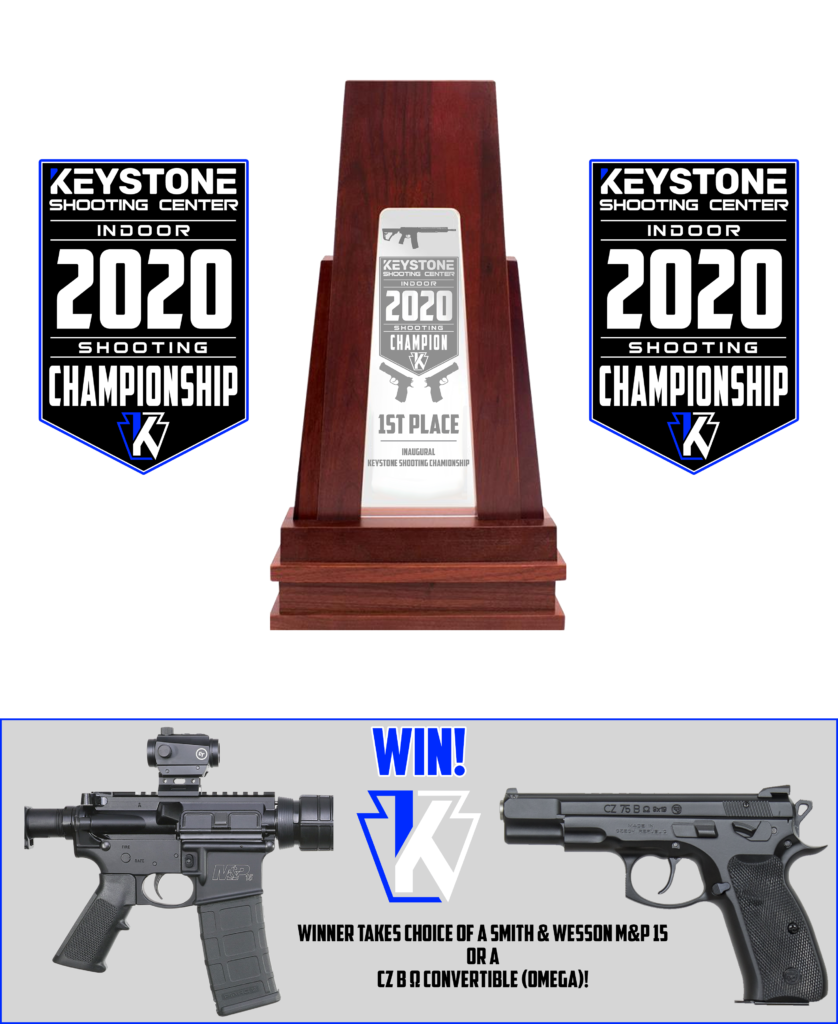 Shooting Range 
Keystone Shooting Center is a world-class shooting range near Bridgeville. Looking for an unforgettable experience nearby in Pennsylvania? We offer full walk-in access and proudly serve the public with 24 climate-controlled lanes.
We're known for having the most advanced training and shooting simulator systems in the area with a state-of-the-art heating, ventilation, and air conditioning (HVAC) system and climate-controlled shooting bays.
Our Gunfighter PRO simulation system is proven in the military and law enforcement community, and our advanced TI gunfighter simulator will let you experience real-life action hands-on. Hone your shooting skills with a range of exciting challenges and games.
Your Go-to Gun Shop in the Bridgeville Area
Keystone Shooting Center is a full-service firearms superstore near Bridgeville. Whether you want to sell your used firearms or buy new or used guns, you'll find what you need with us.
At our shop, we believe in promoting responsible gun ownership for Pennsylvania residents by giving them a safe, transparent way to buy the firearms they need. We carry top brands like Sig Sauer, Beretta, Smith & Wesson, Glock, CZ, Benelli, H&K, Colt, Kimber and FN.
Are you looking for the perfect new firearm to take with you to the shooting range? We offer an impressive collection of rifles, pistols and accessories to shooting sports enthusiasts throughout Bridgeville, Pennsylvania. Our sales representatives will ensure you have the information you need to choose the best firearm or firearm product for your needs.
Find a Shooting Range and Gun Shop Near Bridgeville
The Keystone Shooting Center is western Pennsylvania's only Sig Sauer Elite Dealer and one of the top shooting destinations in the country. A veteran-owned and -operated company, we strive to create a welcoming environment for all our customers.
If you're involved in the military or law enforcement, you'll enjoy membership discounts when you shop with us. We also offer no-obligation memberships with no termination fees, exclusive Corporate and VIP Memberships, Gun Valet available to VIP and Corporate Members, and an Exclusive VIP Members' Lounge.
Get in the game with Keystone Shooting Center — just reserve a date and enjoy some friendly competition. Contact us to learn more about our world-class indoor shooting range and gun shop.
Pittsburgh's premier shooting destination, stop by any day of the week
See what sets us apart

As somebody that is completely new to shooting, this place was a great place to start. The sales staff is friendly, courteous, patient, and willing to answer any questions that you may have. The same can be said about the ROs.
Matt W.
view more testimonials
stay on
target
Stay up to date with everything Keystone Shooting Center has going on right in your inbox.