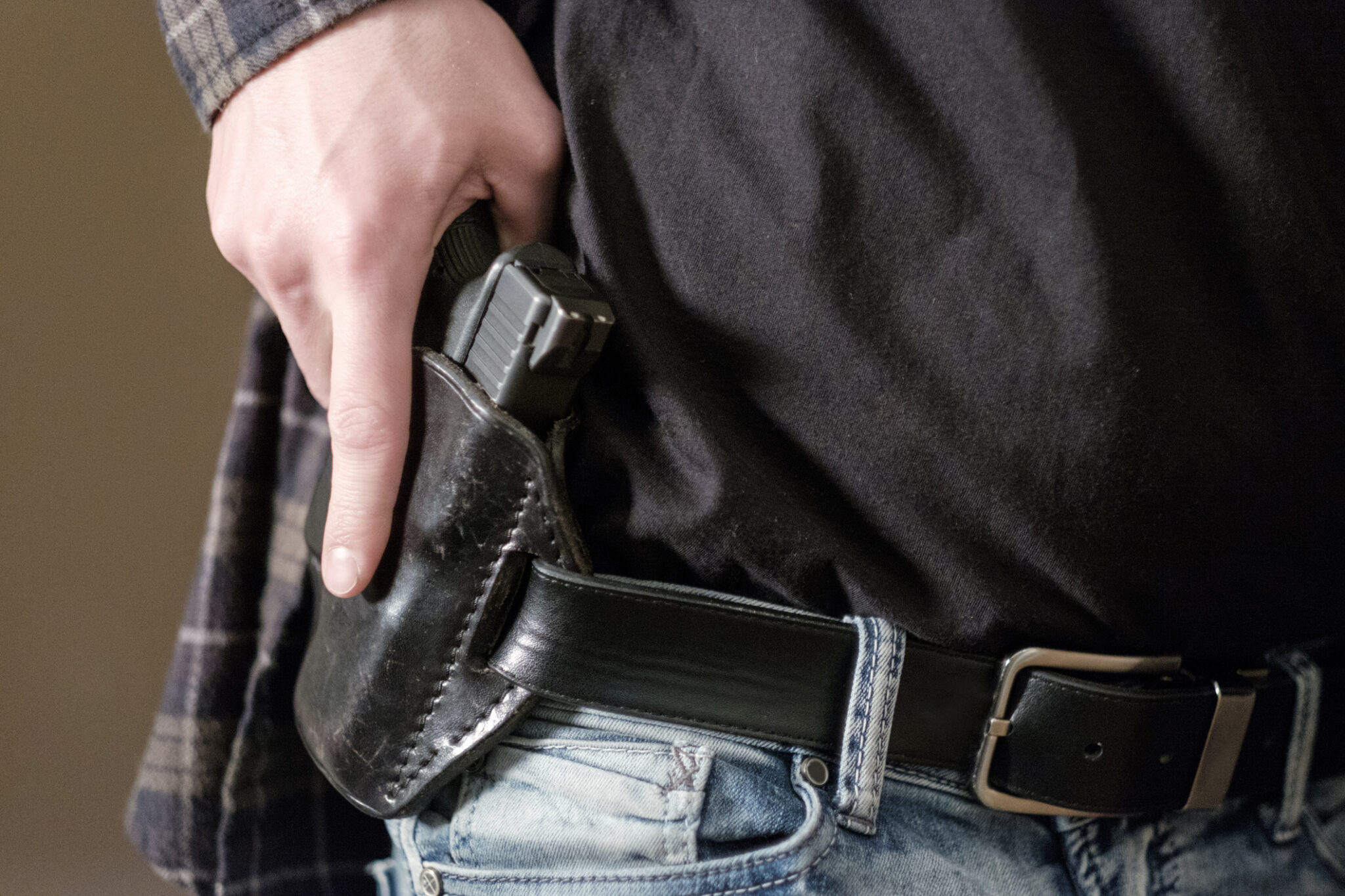 Concealed carry is legal in all 50 states. Each state has created its own set of laws surrounding this practice that residents must follow. Many states have constitutional carry, which enables residents to freely carry their firearms in public, while other local governments implement tighter restrictions and require citizens to obtain concealed carry permits.
Pennsylvania is one of the states that require residents to acquire a license. It is a shall-issue state and requires applicants to be 21 years old and submit detailed documents to concealed carry. You'll also have to:
Maintain a clean record.
Pay a small fee.
Complete a recent background check.
Reasons to Get a Gun License
If your state requires a permit, applying for one may be worth it. Citizens get their concealed carry permits to capitalize on several advantages. Here are some of the most popular reasons.
Protection
Dangerous situations arise when you least expect them to. While police intend to help, it usually takes anywhere from 5 to 15 minutes for emergency responders to get to a call. This response time could be too long in critical events like being threatened on the street. A concealed carry permit allows you to respond instantly to trouble wherever you are and confidently protect yourself and your family at all times.
Right
The Founding Fathers ratified the Second Amendment in 1791 to ensure citizens had the tools to defend themselves and their properties. This freedom continues today and allows U.S. residents to keep and bear arms in most public areas, except in places like airports or schools. This rich history is reason enough for many gun owners to get concealed carry licenses.
Crime
Firearm owners use their guns for a purpose — to deter crime. Experts estimate gun owners defensively used their firearms in 1.67 million incidents in 2021. With crime continuing to be a concern in the United States, this data shows a real need to have a way to defend yourself.
Successfully stopping a crime does not directly correlate to shooting and killing a criminal. In 81.9% of the defensive incidents in 2021, the gun owner didn't even fire a shot. Your firearm may stop threats by simply being in your possession, leading to a safer and more secure community.
What to Know Before You Get a Concealed Carry Permit
A concealed carry license is a convenient resource to have, especially when you want to safeguard yourself, your family or your community. However, applying for your permit is a decision you should take seriously. Consider the following factors before sending in your application.
Cost
While having a gun is your right, it's not free. It may require investing in application and permit fees, equipment, and programs, depending on your state and its restrictions. If you already own a gun and ammunition, your transition into concealed carrying will be cheaper. Some examples of what else you may need to pay for include:
Concealed carry classes
Firearm training courses (recommended for first-time owners)
Range time
Gear and accessories
Fit
Finding the perfect fitting firearm is the key to maximizing your concealed carry experience. Choosing the proper everyday carry that fits your hand will go a long way to ensuring you're prepared to deal with whatever comes your way.
Firearms come in several sizes — full-size, compact, sub-compact and micro-compact. Each option varies in power, accuracy, recoil production and feel, so you should thoroughly test them before deciding. The right choice will balance comfort with effectiveness and serve as a firearm you're confident in.
Education
Even if you currently own a gun, you'll need to familiarize yourself with a fair amount of additional knowledge once you can concealed carry. You should do your best to understand the different laws and rules surrounding concealed carrying, as well as the potential consequences if you ever have to fire your gun.
Investing in seminars and classes will provide vital information, including when you're legally justified to defend yourself and the importance of situational awareness in public. If you combine your learnings with extra practice on a shooting range, you'll be more confident than ever walking around with your firearm on your hip.
Learn More About Concealed Carrying With Keystone Shooting Center
Keystone Shooting Center is the premier shooting range near Pittsburgh, Pennsylvania. Our expert staff can teach you everything you need to know about concealed carrying a firearm, from maintenance to compliance. We also offer numerous classes to help you perfect your shooting skills from the safety of our advanced, climate-controlled lanes.
We're ready to help, whether you want to reserve time on the range, find the right firearm or attend a class. Learn more about how we can assist you by contacting us online or giving us a call at 412-357-8000 to speak with a staff member today!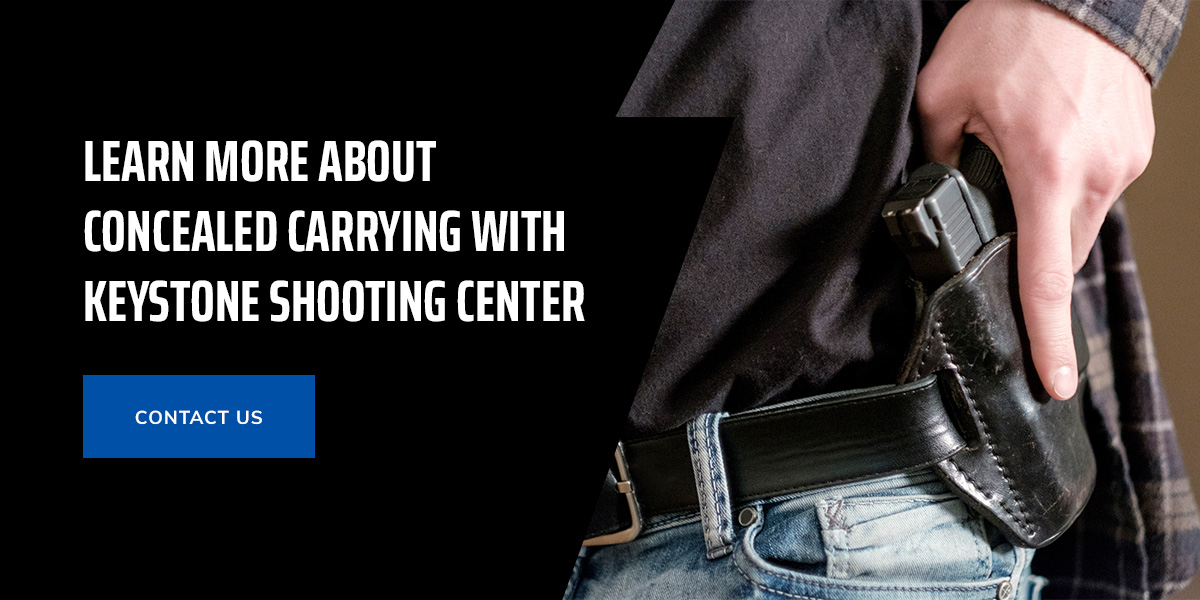 Last Updated on