Our Biggest Sale of the Year!
In-Store Only
March 12th 2020 – March 14th 2020
Stop by the store for our biggest sales of the year. Both advertised and unadvertised specials! Sig Sauer Professionals will be in the store with their latest products to try out and shoot every day of March Mayhem! CZ will be in the store Friday March 13th with the latest and greatest from their product line. Shoot both CZ and Sig's newest items!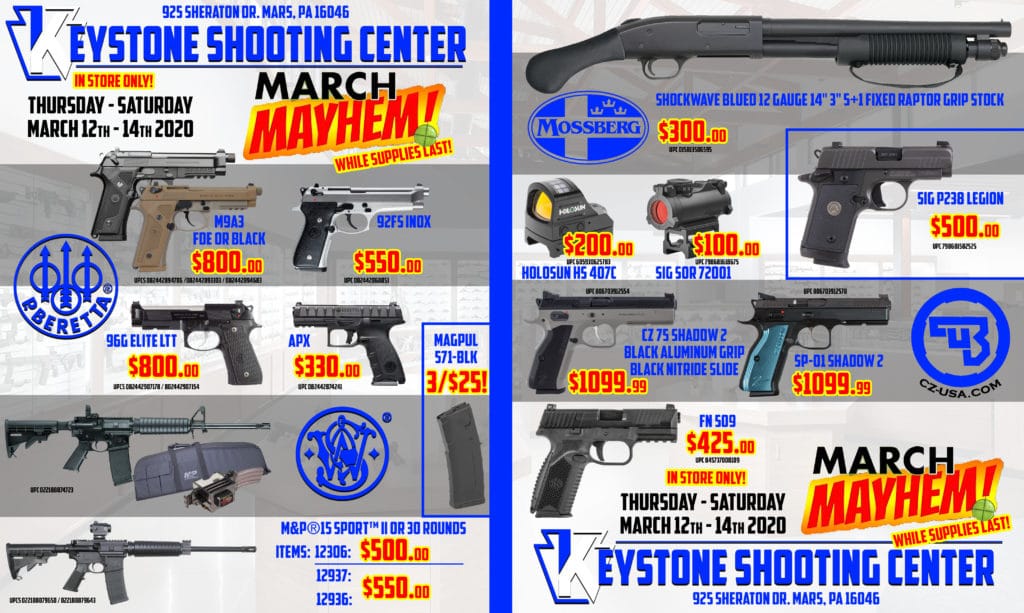 Sign up for our Sig Sauer Classes Below!
I have been here two times now. The first was with my AR and the second with my LC9. This is without a doubt the best range that I have ever been to. The staff is very knowledgeable, and very helpful. I feel that the prices are fair, and the facility is phenomenal. I look forward to going back in the near future. You guys have done a great job, and have a customer for life. It's really great that it is a Veteran ran company too!
Matthew L.
view more testimonials
stay on
target
Stay up to date with everything Keystone Shooting Center has going on right in your inbox.