Our Biggest Sale of the Year!
In-Store Only
March 12th 2020 – March 14th 2020
Stop by the store for our biggest sales of the year. Both advertised and unadvertised specials! Sig Sauer Professionals will be in the store with their latest products to try out and shoot every day of March Mayhem! CZ will be in the store Friday March 13th with the latest and greatest from their product line. Shoot both CZ and Sig's newest items!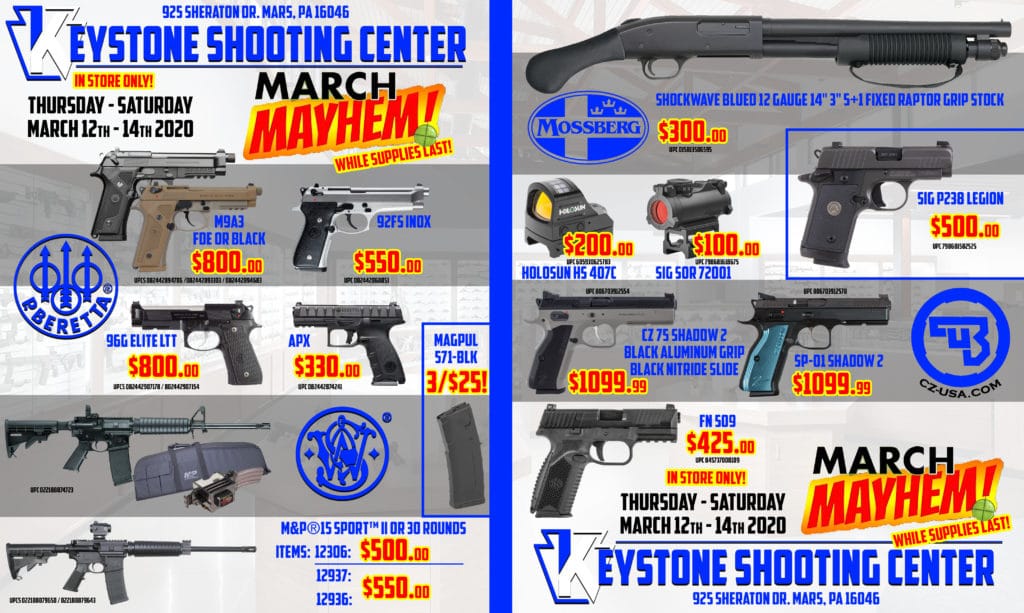 Sign up for our Sig Sauer Classes Below!
As somebody that is completely new to shooting, this place was a great place to start. The sales staff is friendly, courteous, patient, and willing to answer any questions that you may have. The same can be said about the ROs.
Matt W.
view more testimonials
stay on
target
Stay up to date with everything Keystone Shooting Center has going on right in your inbox.