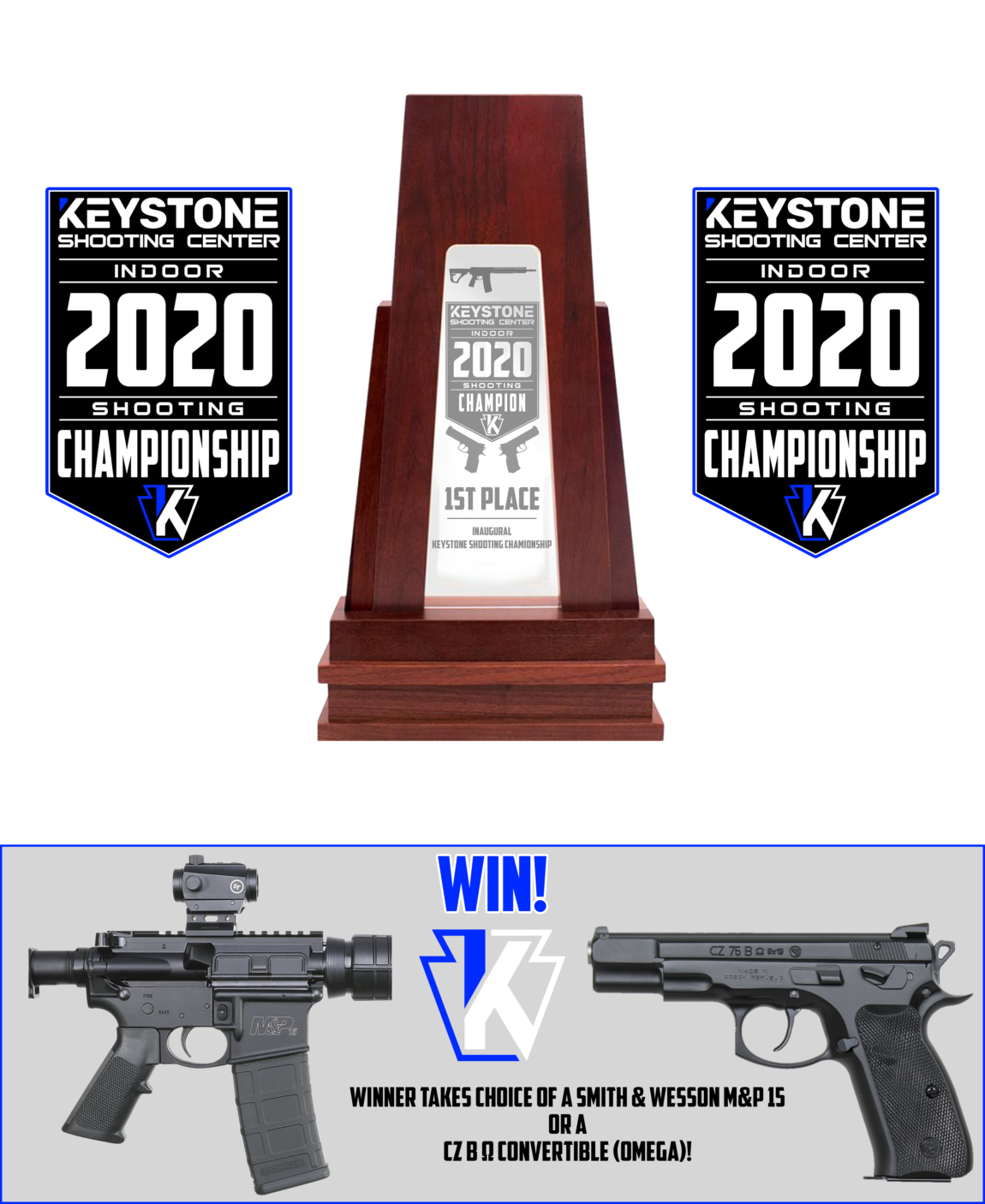 are you the "Best in the 'Burgh"?
ANNOUNCING OUR INAUGURAL KEYSTONE SHOOTING CHAMPIONSHIP
Winner Takes All!
October 18th -November 2nd, 2020
At Keystone we strive to offer a fun, safe enjoyable shooting experience. In the spirit of having fun and providing our customers with a competitive and enjoyable experience we present the Keystone Shooting Championship. We will have a prize for the top scoring competitor. In addition he or she will also receive a trophy and their name will be on display at Keystone Shooting Center as the 2020 Champion! Naturally, bragging rights will also go along with this.
The format is a limited warm-up, multi-gun format as we want to know who is the best shooter. This means equalizing the guns and ammo and limiting any warm-up time. This better simulates real life conditions. Using multiple guns also will tend to surface the "BEST SHOOTER in the BURGH".
We think the "Best Shooter in the Burgh" will emerge. And we have kept the cost very low as your ammo, firearms use, targets and an hour of range time are ALL included. And if you think you had an off day you can re- register and shoot the course again on another day. There is a maximum of 2 times to shoot the course over the competition period.
We are very excited about this event at Keystone!
Please read all additional details below:
---
4 FIREARMS WILL BE UTILIZED – These weapons will be fired in the following order:
Daniel Defense DDM7, AR15 style weapon with optic. Shot freestyle 25 yards, 2 Targets, 10 rounds per target, 2 minutes to complete. 20 rounds total.
 CZ Shadow 2,  full-size pistol, 20 yards, 2 targets, 10 rounds each target, 2 minutes to complete, 20 rounds total.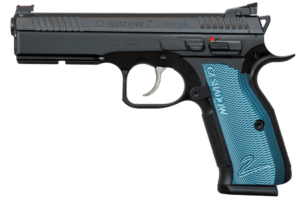 Sig Sauer 320XC, compact pistol, 15 yards, 2 targets, 10 rounds each target, 2 minutes to complete, 20 rounds total.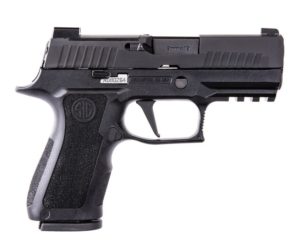 Ruger Target Mark IV, rimfire pistol, 7 yards, support hand (weak hand) only, 2 targets, 10 rounds each, 2 minutes to complete, 20 rounds total.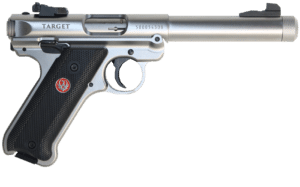 ---
RULES:
Competition will begin when the store opens on October 18th, 2020 and end when the store closes on November 2nd, 2020.
No leaning or artificial support of any kind.
Highest score wins. In case of a tie, we will schedule a shoot off.
Competitors can shoot the course up to 2 times but not more than once in the same day. Additional opportunities must be purchased at the same $49.99 price.
If a competitor disagrees with a score, he or she can appeal to the manager on duty. This must be challenged as soon as the competitor finishes the round.
Firearms and optics will be zeroed and maintained in the same configuration for each competitor. Competitors will not be permitted to make any changes to the weapons.
Competition firearms may be rented for practice prior to the beginning of the Keystone Shooting Championship. Once the Shooting Championship begins they will only be utilized for the competition.
All competitors will use the same type of ammunition.
Winner must be 21 to claim the pistol or 18 to claim the rifle. All federal, state and local laws apply.
All competitors will receive their overall rank at the completion of the championship.
---
TARGETS:
Proshot 6 Bullseye targets per sheet. We will shoot the top two targets (6 per sheet) and then flip the target for the next gun and shoot the top two targets and repeat the process for the next 2 guns. Shooter will shoot top left target first followed by top right target. Shots are scored 5 thru 10 with bullseye counting for 11. Only shots hitting scored target count, no penalty for missing.
---
PRICE:
Price-$49.99 includes ammo, eye and ear protection if needed and 1 hour of range time following the shoot. Included is 20 rounds of 5.56/223, 50 rounds of 9mm, and 50 rounds of quality rimfire ammo.
---
PRIZES:
1st Place winner receives the coveted title of "Best in the 'Burgh" at Keystone Shooting Center.
Take home the 1st Place Trophy.
Your name will be placed in the inaugural position on the "Keystone Shooting Champions" Plaque and forever be on display at Keystone Shooting Center.
Your choice of a CZ 75-SP-01, 5″ Threaded Barrel

 

 OR a Smith & Wesson Model: M&P®15 Sport™ II.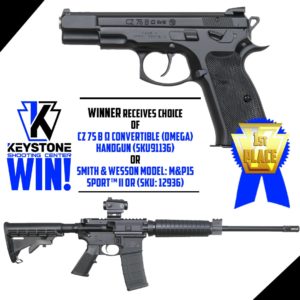 Everyone was friendly and helpful, place was very nice and clean, let me shoot my ammo, good price and great inventory of firearms, I felt very comfortable and it was well worth the 31miles I will return and recommend.
Kevin T
view more testimonials
stay on
target
Stay up to date with everything Keystone Shooting Center has going on right in your inbox.