FULL AUTO, FULL OF FUN, FORTH OF JULY 
JOIN US FOR KEYSTONE SHOOTING CENTER'S INDEPENDENCE DAY CELEBRATIONS!
Join us in celebrating our Independence Day with $20 off all Full-Auto Rentals all day on the 4th of July! Come experience the fun! 
All members (VIP, Corporate, Blue, & Freedom): Join us from 1pm-3pm for our Membership Appreciation Cookout! We've got BURGERS, BEER, and BBQ. All your favorites for you to share with all your favorite people! Bring your family and a friend, enjoy the patio, and let's have some fun! RSVP by calling or in our email! We can't wait to see you here.
BUT WAIT THERE IS MORE!! 
We have back to back STEEL CITY SHOOTOUT WITH A TACTICAL TWIST 12pm to 5pm on the 4th!! SIGN UP NOW! You won't want to miss this awesome experience with our Instructor Eric!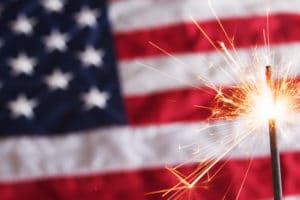 Last Updated on