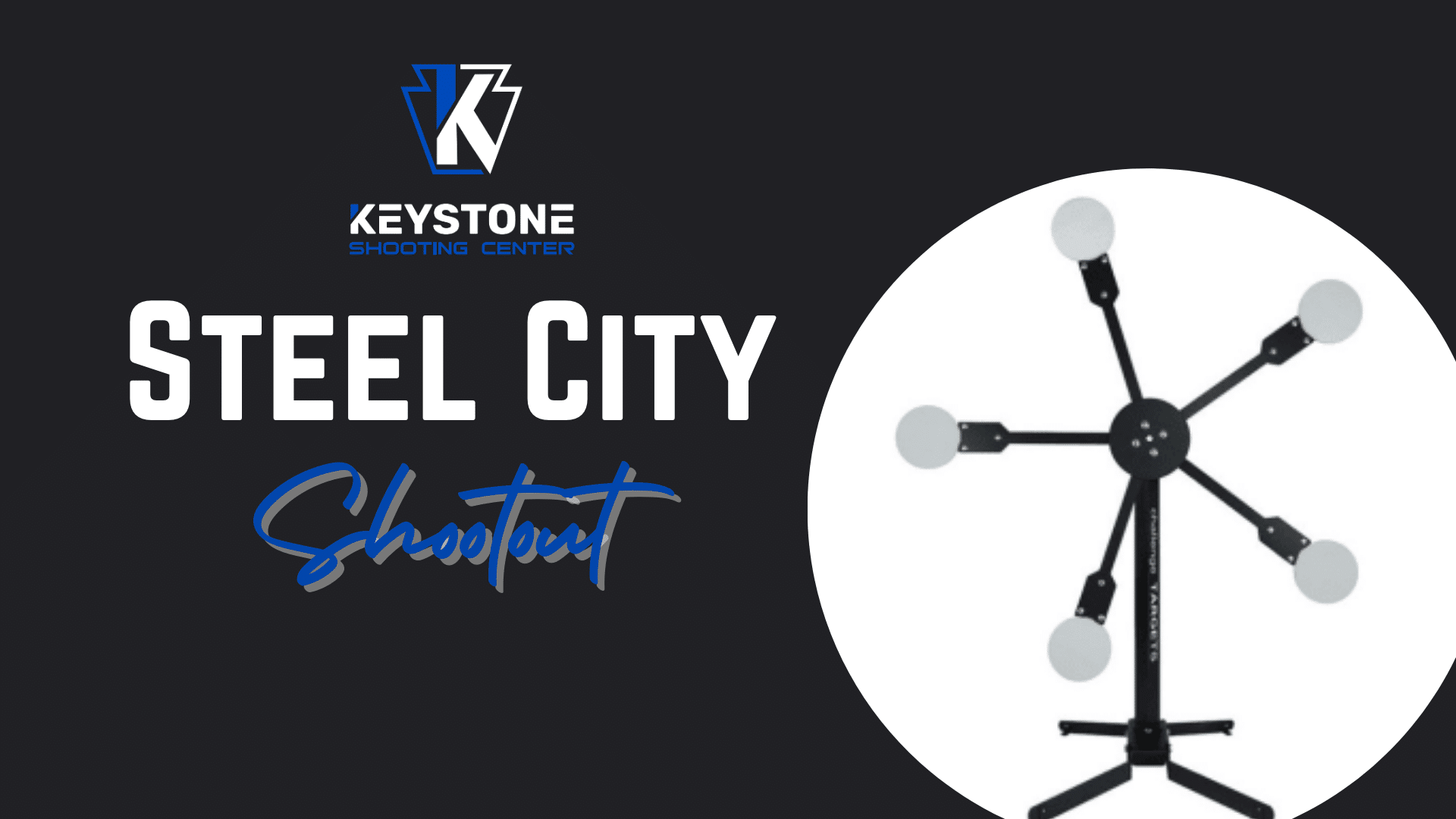 The Steel City Shootout is back!
Date: Sunday, October 30
Time: Time blocks from 10:00am-3:00pm
Enjoy yourself and have fun working on your speed and accuracy utilizing the Keystone Shooting Center's tactical bay and challenging steel targets. The new version of the KSC Steel City Shootout allows you to sign up for group blocks.
*Frangible ammunition must be purchased from Keystone Shooting Center. Under no circumstance will outside ammo be allowed as we must ensure safety as we are shooting steel targets.